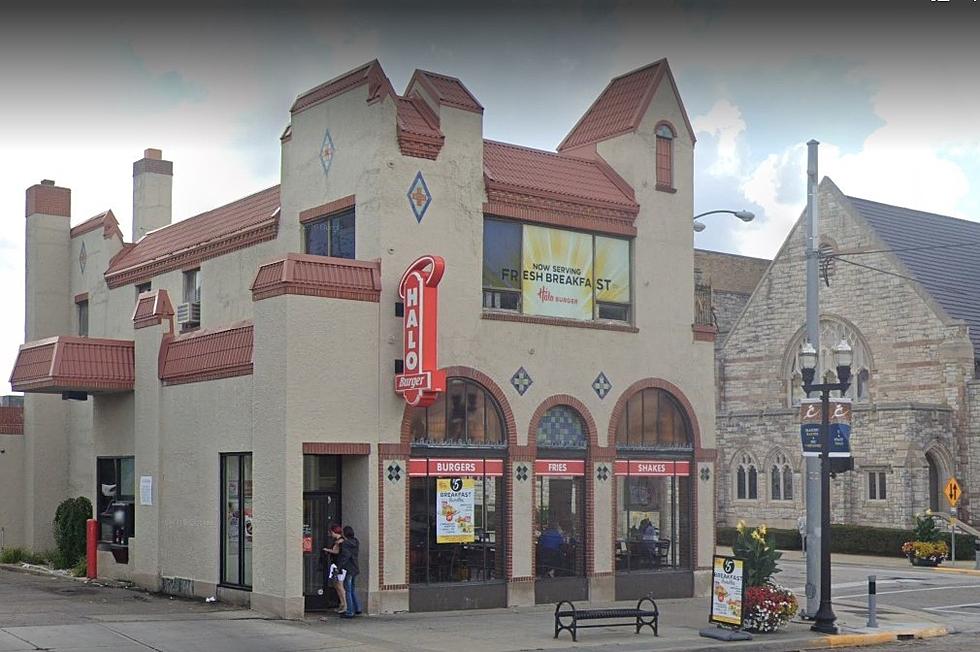 Halo Burger + MCC Team Up to Offer Billboard Scholarship Contest
Google Street View
Two Flint icons are coming together to offer students in the area an opportunity to win a $1,000 scholarship.
SEE ALSO:  Yellow Traffic Lights - Invented by a Police Officer Right Here in Michigan
Mott Community College and Halo Burger restaurants are both celebrating their 100th anniversary, so they're teaming up to offer students the opportunity to create a new billboard campaign to mark the occasion.
A Rich History of Serving Flint
Halo Burger was established in 1923 as the Kewpee Hotel Restaurant in downtown Flint. Kewpee became Bill Thomas Halo Burger in 1973. The chain saw tremendous growth throughout the 70s and 80s and later rebranded as simply 'Halo Burger.'
Mott Community College (which is officially named Charles Stewart Mott Community College) was established in 1923 as Flint Junior College. The school was later named Flint Community Junior Collge, then Genesee Community College, and finally adopted the name MCC after the death of Charles Stewart Mott who had granted $1 million in order to make the school a four-year college.
An Open Canvas
According to Mlive, students have been given just a few branding guidelines but are encouraged to bring fresh ideas to the billboard contest. Domenique Annoni is Halo Burger's marketing manager. He says the contest is intended to be beneficial for students as well as the fast-food chain.
"The idea behind the scholarship fund is to give back to our local community and get a fresh perspective from the younger generation. We were given a personal tour of the Visual Arts & Design Center and were astounded by the program. We understand how hard it can be to get your name out there as an emerging artist and look forward to showcasing the work."
20+ Good Eats: Genesee County, MI Restaurant Bucket List
Best Bars and Restaurants In Genesee County, MI
13 Michigan Restaurants Featured On TV's 'Man vs Food'
13 Michigan Restaurants That Have Been On 'Man vs Food' TV Show
50 Most Popular Chain Restaurants in America
YouGov investigated the most popular dining brands in the country, and Stacker compiled the list to give readers context on the findings. Read on to look through America's vast and divergent variety of restaurants—maybe you'll even find a favorite or two.