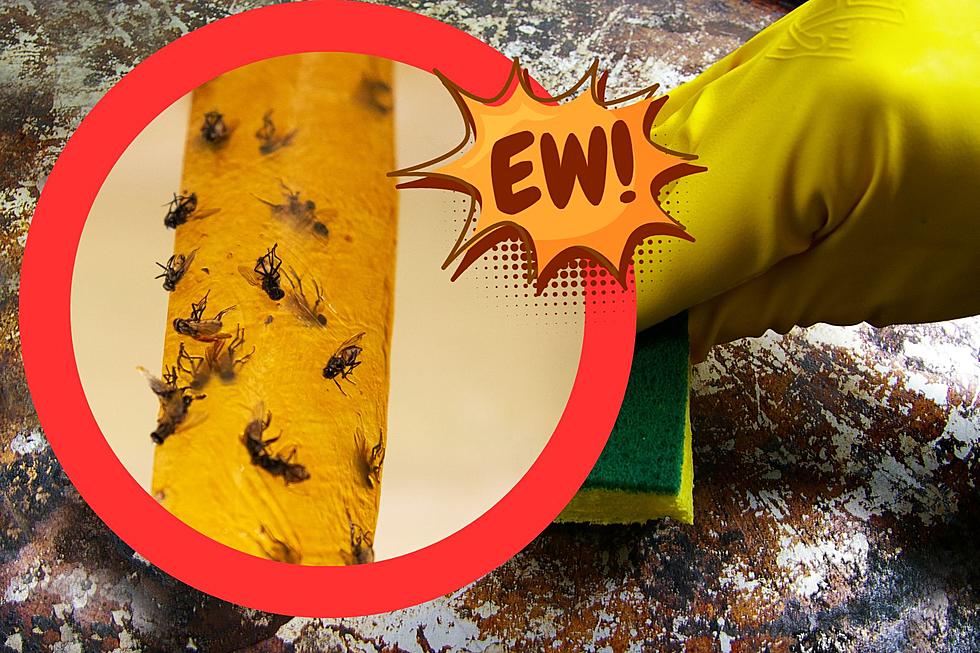 Grease is the Reason 17 Flint Restaurants Fail Latest Inspection
Credit: Canva
Each month the Genesee County Health Department randomly inspects restaurants & bars around the greater Flint, Michigan area.
For the spots that didn't make the perfect list, numerous restaurants did.
See Also: Jelly Roll... Yes, That Jelly Roll, is Coming to Flint for a Performance. And Something He Hasn't Done Before.
Here are the reasons many did not:
17 incidents of grease, food debris or "black build up" in kitchens.
9 weren't using hand sinks to wash hands. More like dumping or storage.
7 didn't have a person on duty with safety/food handling certification.
6 with overhead greasy ventilation or missing "grease traps."
6 incidents of gnats -- some of those keep fly tape hanging above food.
These are the restaurants that made a perfect grade.
Burton 2 out of 6 restaurant inspections
Subway 5323 E Court St
Starlite Burger & Coney Shop 4125 E Court St
Clio 4 out of 6 inspections
Andy's Country Chef 2135 W Vienna Rd
Hungry Howie's 530 S Mill St
Jets Pizza 425 Vienna RD Ste 7
Wendys Clio 4280 Vienna Rd
Davison 5 out of 7 inspections
Wendys Davison 102 W Flint St
T Burgers LLC 12246 E Potter RD
Hamlin Pub Davison 1180 S Irish RD
Elviras Mexican Foods 210 W Second St
Hungry Howies 1026 S State St C
 Fenton 2 out of 2 inspections
The Way Coffee Company STFU 2940 Georgetown PKWY
Fireplace of Lake Fenton LLC 2238 N Long Lake Rd
Flint 16 out of 50 inspections
Burger King G-5510 Fenton Rd
Applebee's Neighborhood Grill 3131 Miller Rd
Charlie's Smokin Bar-B-Q 300 E First St
IHOP 3227 Miller RD
Big John Steak & Onion 3622 Clio Rd
Antonio's Coney Island Restaurant (formerly Venus) 5485 Fenton Rd
Capitol Theatre Café 140 E Second St
Grill of India 2105 S Linden Rd
Dort Federal Event Center 3501 Lapeer Rd
Domino's 5040 W Pierson Rd
Down The Tracks 2310 W Court St
Monis Hibachi 4929 Clio RD
Family Recipes 2041 Aitken AVE
Vehicle City Tacos Mobile 119 N Grand Traverse
Churchill's 340 S Saginaw
Burger Bar & Tap (BBTF Holdings LLC) 5516 Fenton RD
Flushing 2 out of 5 inspections
Subway 228 Main St
Hoovers Kountry Kitchen 8230 Brook DR
 Goodrich 1 out of 2 inspections
Goodrich Nutrition 8165 S State RD
 Grand Blanc 13 out of 18 inspections
Pizza Hut 12793 S Saginaw St
Taco Bell 7500 Grand PKWY
Pita Way 6331 S Saginaw St Unit 3
Grand Blanc Nutrition 11509 S Saginaw St
Wendys 11333 S Saginaw St
McAlister's Deli 11346 S Saginaw St
Hot Pepper Thai 11419-B Saginaw St
Bubble Bee Tea LLC STFU 130 Perry RD Suite A
Estelle Public House 12821 S Saginaw St Ste D16
Domino's 130 Perry RD
A Taste of Heaven 9154 Fenton Rd
Warwick Hills Country Club 9057 S Saginaw St
The Grafted Root Eatery, LLC 12235 S Saginaw St
Linden 2 out of 4 inspections
Taco Bell 605 W Broad St
Hungry Howie's 8351 Silver Lake Rd
Montrose 0 out of 0 inspections
Mt. Morris 0 out of 4 inspections
While inspections were held in Mount Morris, nobody was perfect.
Otisville 1 out of 1 inspection
Plated With Luv/Global Street Eats 7211 N Irish RD, Otisville
Swartz Creek 0 out of 0 inspections
Congrats to all the operators and teams making it happen day in and day out.
Best Restaurant Breads around Flint and Genesee County Michigan
Mom always said, "don't fill up on bread." We're not sure you could resist these savory breads served at some of Flint and Genesee County, MI's best restaurants. We won't ever judge if you make a meal out of bread.
Gallery Credit: Nate Reed
21 Now-Defunct Flint Night Clubs and Bars - Then & Now [PHOTOS]
How accurate are your memories of these historic bars and nightclubs in Flint history?
Check Out 21 Now-Defunct Stores We All Miss Going to in Michigan
With the holiday shopping season right around the corner, let's take a minute to remember all the stores that we used to go to that are no longer in business.