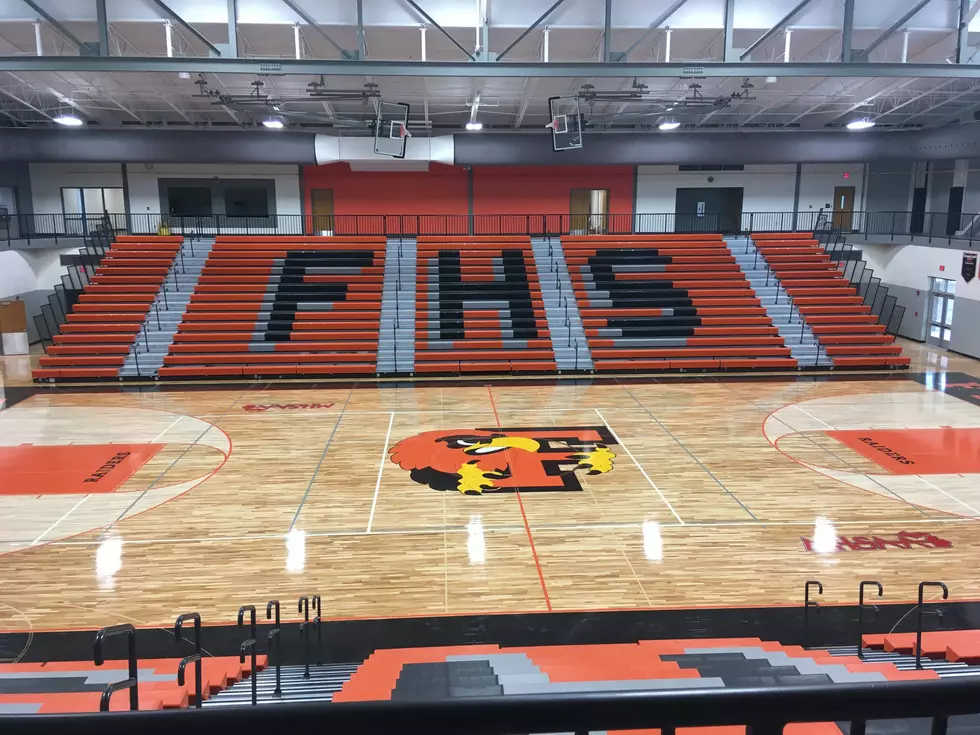 Flushing Opening Incredible $9 million Fieldhouse
Photo: Permission of Flushing Schools
Flushing is about to set the bar pretty high here in Genesee County with a new fieldhouse that could make even some colleges jealous. Raider Fieldhouse, the new state-of-the-art facility, will open January 24th and is unlike anything seen locally.
The new facility will have stairwells and an elevator in the lobby area of the gym  that allows fans to go upstairs and then walk down into the bleachers rather than climbing the bleachers looking for their place to sit. There will also be a three-lane, one-tenth of a mile track that wraps around the upper level. Even the score table has a major upgrade with a 20-seat table for scorer's with a video board that can feature advertisements, lineups, and announcements.
The new facility, with all the bells and whistles, cost between $9 million and $10 million that came from a $17.8 million bond proposal. The new 15,000-square foot gym can accommodate about 2,000 fans compared to a capacity of 1,300 at the old gym.
Currently Grand Blanc is one of the only local fieldhouse that compares to Flushing's new facility. The Bobcats also have a gym that offers seating on the second level and it's  a sought after location for major events from in the area and statewide. Flushing was looking to duplicate such a venue when they proposed the project.
The community can tour the new addition to Flushing during an open house on January 23rd from 6:30-8:00pm. The first sporting event for the new building will be on January 24th when Flushing plays host to a basketball doubleheader against Fenton.