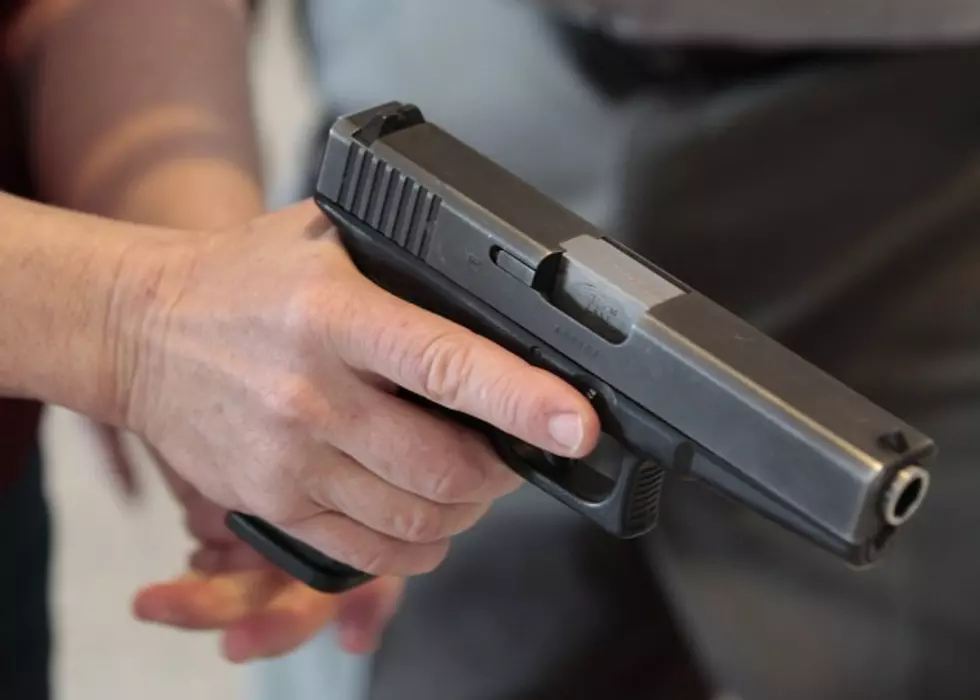 Florida Teen Suspended After Disarming Student With Gun
George Frey, Getty Images
A 16-year-old student at Florida's Cypress Lake High School has received a three-day suspension after he wrestled a loaded gun from another student on the bus. The unidentified student believed the 15-year-old gunman was about to shoot a third teen.
"I think he was really going to shoot him right then and there," the student said. "Not taking no pity."
The would-be shooter is a football player, and aimed the .22 caliber weapon at a student who was arguing with his friend and teammate. Witnesses said he pointed the gun right at the other teen, and made a verbal threat to shoot.
When the teen who successfully wrestled the gun away from the student arrived at school the next day, he was given a suspension for being part of an "incident" that involved a gun.
"It's dumb," he said. "How they going to suspend me for doing the right thing?"
His mother admonished the school's administration.
"Ya'll should be ashamed of yourselves!" she said.
The school issued a statement, saying that they are unable to comment regarding disciplinary action taken against specific students.