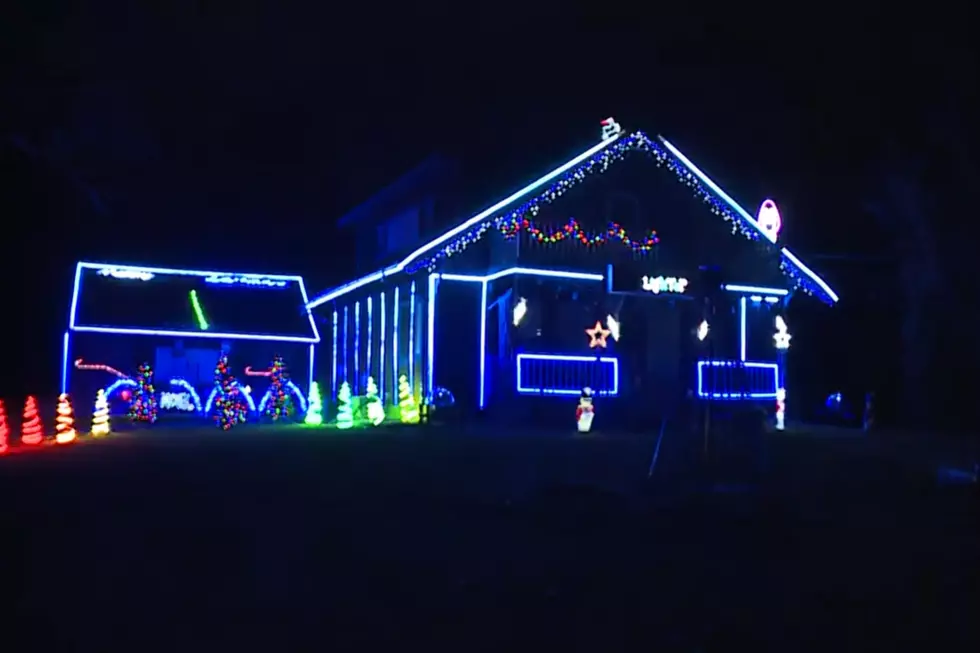 Fenton Home's Massive Holiday Display Has 80,000 Synchronized Lights
Mid Michigan Now via Facebook
It's not every day that you see a house with over 80,000-holiday lights on it unless you're watching Christmas Vacation or you happen to be on Carmer Road in Fenton.
Mike Ewles is the Clark Griswold of Fenton because his home has a monster holiday display that features over 80,000 lights synchronized to 35 songs. A display of this magnitude didn't happen overnight though, this is something he's been working on for the past six years. His holiday display didn't come cheap either, according to Mid-Michigan Now, he's invested $10,000  which involves 16 computers to make the magic happen.
If you have a holiday display, we'd love to see it. And since it is the season of giving, we'll hand over a neatly wrapped gift of $500, courtesy of Dort Financial Credit Union, to one lucky person who shares their holiday light display.
It doesn't matter if your display is as impressive as Mike Ewles or you have a Charlie Brown Christmas tree with one strand of lights on it because our winner will be picked at random. It can be a photo from the outside of your house or inside, doesn't matter.
To win $500 simply submit your photo (no videos please) through the Banana 101.5 app.
Enter your number to get our free mobile app
The deadline to submit a photo of your holiday display is this Sunday, December 13th.
CHECK THEM OUT: 100 years of Christmas toys, gifts and fads