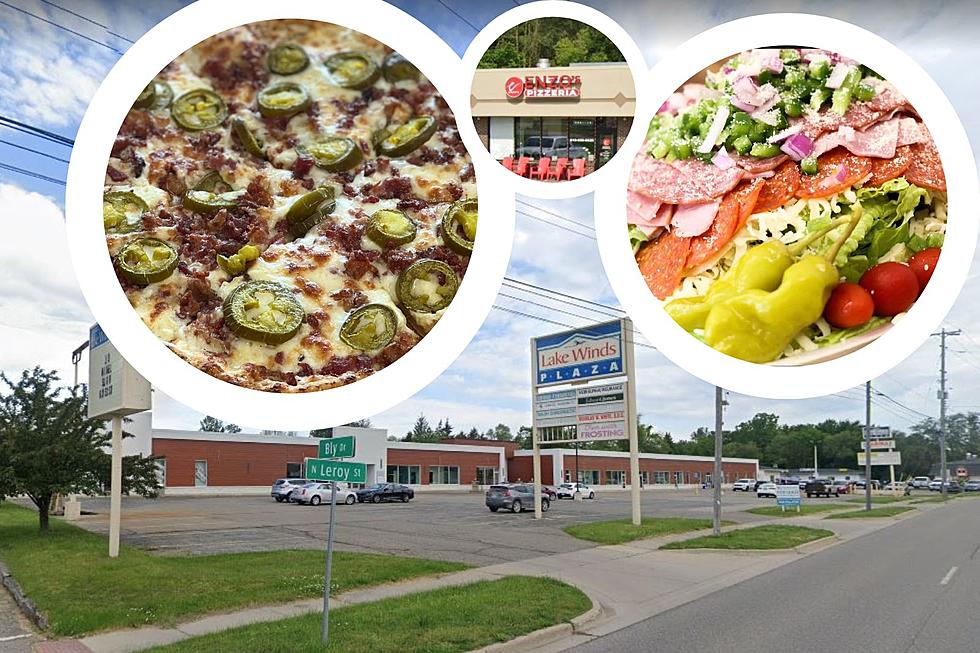 Congratulations Fenton, You're Getting a Legendary Pizza Shop
Credit: Facebook, Google Street View, Canva
The headline sounds like something from a satirical Onion article, but no. There is serious, delicious pizza coming to Fenton, MI.
The warning from Grand Blanc might be rooted in sarcasm, but the jokes and social media "invasion" will be unavoidable for Fenton, Lake Fenton and Linden residents & pizza fans... and for good reason.
Is Enzo's opening a new pizza restaurant in Fenton?
It's true, the popular Grand Blanc pizza shop is coming to Fenton, soon.
The new location will be in Lake Winds Plaza near Walsh Chiropractic. Everything they do is homemade and loaded up with toppings.
The only downside to Enzo's, for some, is they come with incredible customer service that isn't afraid to "bring receipts" for BS reviews. Keep in mind I didn't say "disappointed" reviews, but actual BS reviews:
They also have a consistent sense of humor:
And then there's the NSFW type of images they're known for sharing -- some find these despicable and even offensive to children.
If anything, it should be against the law the NSFW posts aren't scratch 'n sniff.
Seriously though, what's the Enzo's menu like?
Everything is from scratch. The specialty pies include Sweet Heat, BLT, Chicken Bacon Ranch and the best Pickle Pizza in Michigan, Grinders and Lasagna. You'll also find stromboli, baked wings, fries and homemade breads like the bacon-jalapeno-cheddar-cheese and homemade ranch you'll want for your salad and anything else dippable.
You can currently visit their Grand Blanc location at 9523 S Saginaw Rd, Grand Blanc Twp, MI 48439.
While we doubt they'll really change the name of Lake Fenton to "Lake Enzo's" we can't be sure they won't come after a street name at some point. Cheers to the Enzo's fam on opening a second location.
Flint Area Restaurants at Least 50 Years Old
These Genesee County Restaurants Have Been in Business Over 50 Years.
Geoffrey Fieger's Bloomfield Hills Home
Here's an opportunity to see inside this beautiful home belonging to attorney Geoffrey Fieger. The house is located in Bloomfield Hills with pictures courtesy of
TSA Custom Homes
.
Looking Back at the Last Days of Beloved Playland in Flint, MI
Playland originally started in Flint off Pasadena. Then, in the early 1980s moved toward Grand Blanc at 5290 Dort Hwy in Flint right behind Grand Blanc Township Offices. It was closed for good in 2018.