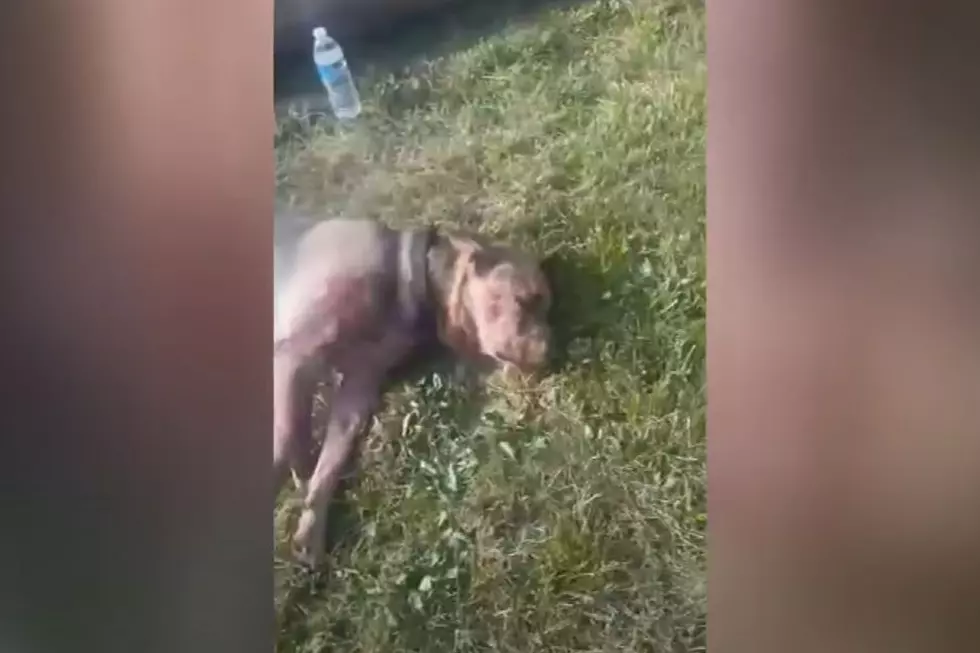 Dog in Warren Shot Multiple Times by Pellets in Body and Head
Fox 2 Detroit Facebook
A dog in Warren, Michigan was recently shot multiple times across her entire body including her head.
According to Fox 2 Detroit, the dog was found intentionally shot multiple times all over her body by a passer-by.
It's really hard to wrap your head around how someone could drive by and just unload pellets on the poor girl. She wasn't shot just a few times, she was blasted countless times as you'll see in the video below.
The dog is in obvious need of medical treatment. The rescue center said it's a miracle she survived this horrific ordeal. The shooting was so severe that she has to have one of her eyes removed.
Dianne Reeves, I Heart Dogs Rescue:
On a scale of 1 to 10 with 10 being the worst I've seen I would say this is off the charts - way beyond 10, it's a miracle an animal can survive this type of trauma.
The rescue center named the dog Adira, which means strong, noble, and powerful.
This video is absolutely heartbreaking and hard to watch. See as the Adira lies helpless and whimpering after being shot by pellets over and over again. I will never understand how people can be so cruel and evil.
The medical care the Adira needs comes with a very hefty price tag, so I Heart Dogs Rescue center is calling on the community for help.
If you would like to help, go to www.iheartdogs.org
The incident is currently under investigation.
LOOK: Here Are 30 Foods That Are Poisonous to Dogs
To prepare yourself for a potential incident, always keep your vet's phone number handy, along with an after-hours clinic you can call in an emergency. The ASPCA Animal Poison Control Center also has a hotline you can call at (888) 426-4435 for advice.
Even with all of these resources, however, the best cure for food poisoning is preventing it in the first place. To give you an idea of what human foods can be dangerous, Stacker has put together a slideshow of 30 common foods to avoid. Take a look to see if there are any that surprise you.
Check out these 50 fascinating facts about dogs:
Dogs on Kayaks in Michigan