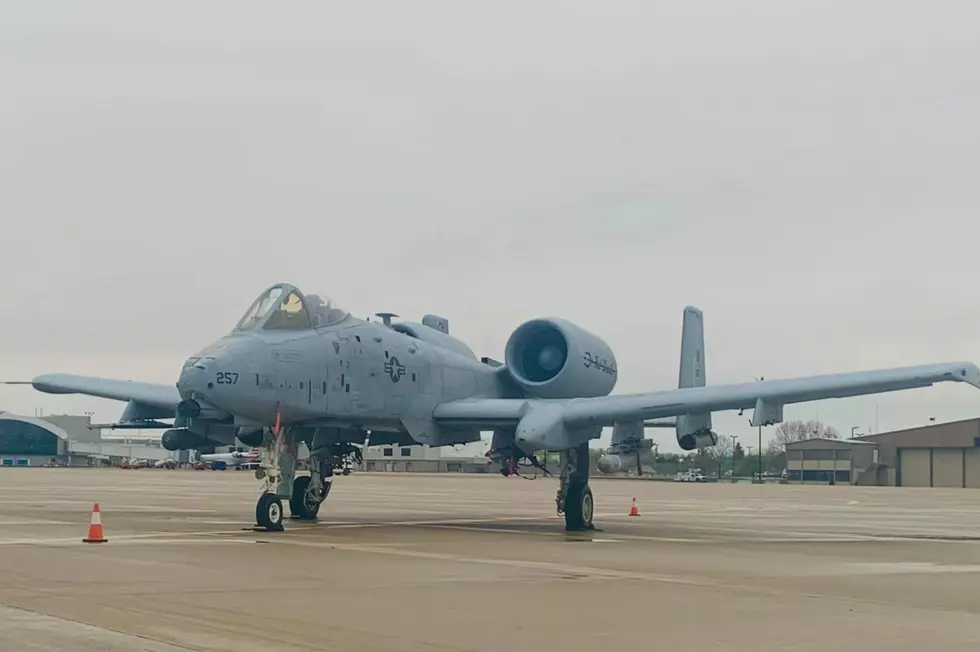 Did You See The Military Planes Flying Over Flint This Week
Flint Bishop Airport via Facebook
Did you happen to see the A10 Warthogs flying over Flint Tuesday?
The military planes were flying over Flint and Genesee County Tuesday, and landed at Flint Bishop Airport. I was driving by the airport Tuesday afternoon and saw the Warthogs parked near the runway. I don't consider myself a plane expert or anything, but I love seeing different military planes up close. The Warthogs were on the ground for a bit, before getting back in the air and heading out of the area.
I don't know what it is, but everyone stops to notice when a unique aircraft is overhead. Just think about when the Michigan National Guard did their Michigan flyover last year to honor the front line workers. I took my family to the McLaren parking lot to watch the planes fly by, and there were hundreds of people that did the same.
There's just something about seeing these planes overhead that captures the imagination. I remember when the B2 Stealth Bomber flew over Genesee County on its way to a flyover at Michigan International Speedway. Nobody knew it was coming, but it only took a few moments after it happened for pics and videos to flood social media. That's the kind of reaction people give when a unique plane is in the sky.
I wish I knew more about what the planes were doing, or where they were going, but it was cool to see them nevertheless.
If you have any inside info as to why the A10 Warthogs were in Flint, send us a message on our app and let us know.
UP NEXT: Check Out These 10 Amazing Pictures of Michigan As Seen From Space
Weird Sculptures Spotted From Michigan Roads