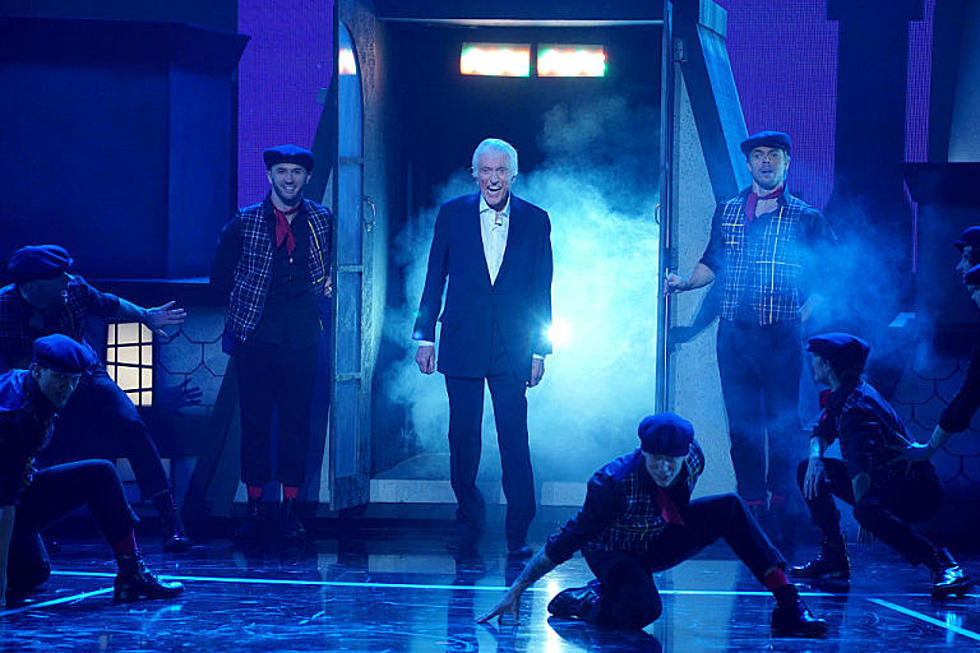 Dick Van Dyke Dances to 'Step In Time' on 'Dancing With The Stars' [VIDEO]
Eric McCandless via Getty Images
He's 90-years-old. Believe it.
On Sunday night, ABC's Dancing With The Stars did a tribute to all things Disney which, of course, included a performance of "Step In Time" from Mary Poppins. Not gonna lie to you, I almost peed my pants when Dick Van Dyke (Bert in the original film) came out of those doors and danced. Un. Be. Lievable.
"THERE'S THE WHOLE WORLD AT YOUR FEET. AND WHO GETS TO SEE IT BUT THE BIRDS, THE STARS, AND THE CHIMNEY SWEEPS."