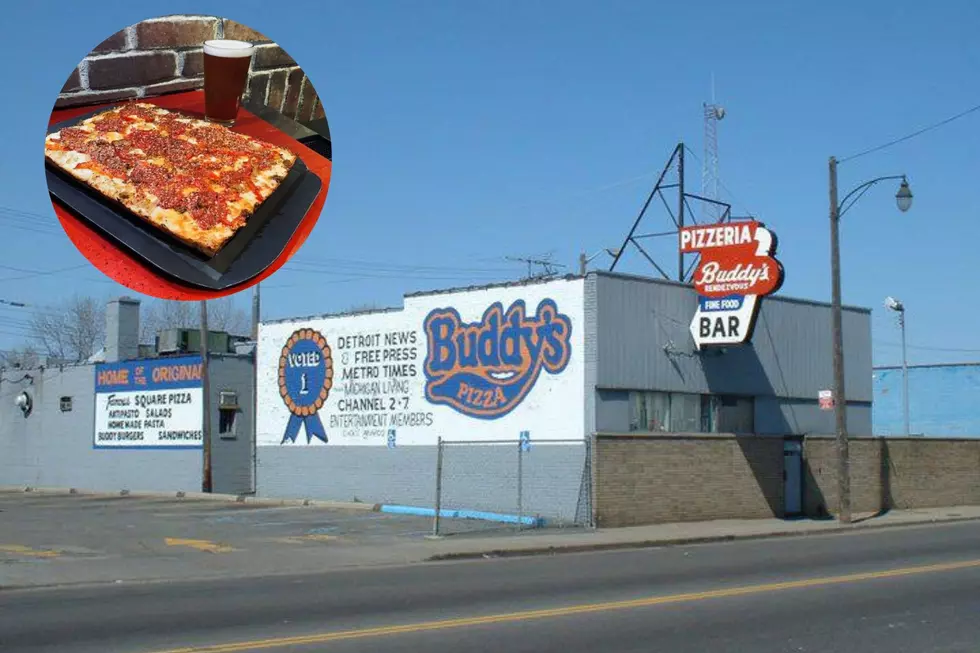 Detroit's Buddy's Pizza Ranked in the Top 50 of the World
Photo: Buddy's Pizza Facebook
The best pizza in Detroit is now one of the best in the world. Legendary Buddy's Pizza has officially been named one of the best pizza places in the entire world.
Big 7 Travel, the self-proclaimed "current, curated recommendation" website, bestowed the honor as part of its "50 Best Pizzas in the World" list for 2022. From Finland to Poland, Argentina to Portland, Buddy's held its own amongst the best of the best across the globe.
The iconic pizzeria, founded in 1946 by Detroit native Gus Gurrera, has always been a fan favorite of Michiganders, especially those craving the signature Detroit-style pizza the eatery created back years ago. Created at the original  Buddy's location at 6 Mile and Conant Street, the Detroit-style pizza with its square crisp, and chewy crust is known nationally and now worldwide.
How Does Buddy's Pizza Rank Worldwide?
According to Big 7 Travel's ranking of the 50 Best Pizzas in the World, Buddy's Pizza landed right in the middle at  #25 on their list. The popular spot beat out other pizzerias from  Brooklyn, New York, Brunswick, Australia, and even Caiazzo, Italy.
The write-up on Buddy's states,
"If you prefer your pizzas square with a crisp and chewy crust, get yourself to Buddy's Pizza – they invented the Detroit-style pizza in 1946. Happily, there are now 16 locations to choose from across Detroit, so you're never far out of reach from an ooey-gooey slice of heaven. Order the Detroiter, made with tomato-basil sauce and topped with parmesan, spices and pepperoni".
In case you were wondering, 10 by Diego Vitagliano in Naples, Italy took the top spot followed by Portland, Oregon at #2. You can see the full list here. 
Congratulations to Buddy's Pizza!
50 Most Popular Chain Restaurants in America
YouGov investigated the most popular dining brands in the country, and Stacker compiled the list to give readers context on the findings. Read on to look through America's vast and divergent variety of restaurants—maybe you'll even find a favorite or two.
LOOK: States With the Most New Small Businesses Per Capita