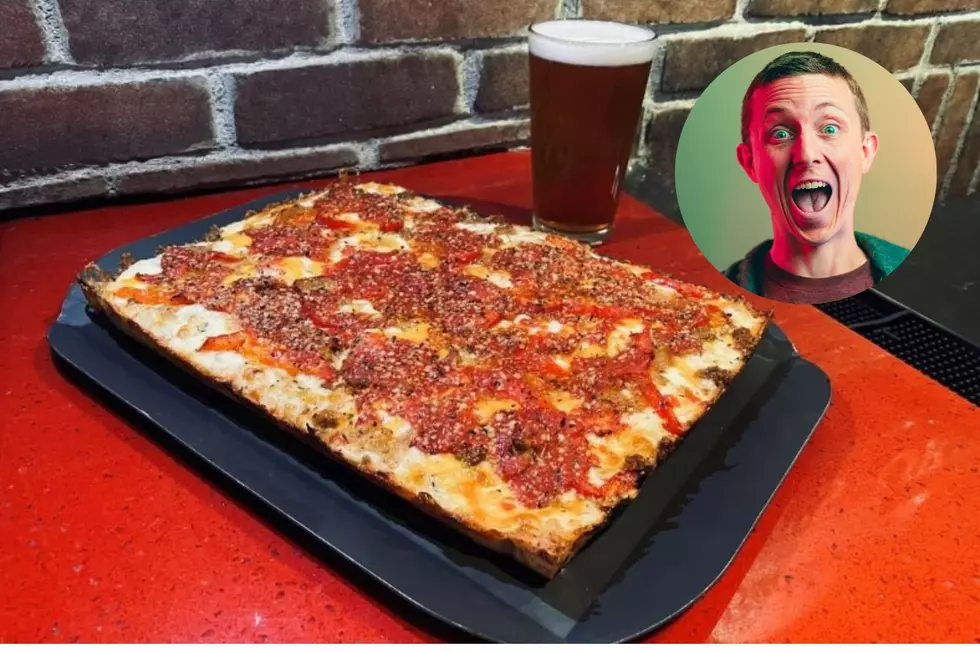 Celebrating National Detroit Style Pizza Day with The Whole Story Slice by Slice
Photo: Buddy's Pizza Instagram/ with Unsplash
Today is National Detroit Style Pizza Day. The day was actually created right here in Michigan when the owner of the iconic Buddy's Pizza, the eatery that started it all, announced last year that June 23 would now be known as National Detroit-Style Pizza Day, and why not? It is pretty amazing.
Now for some, hearing the news may lead to the question...what exactly is Detroit-Style Pizza? Allow us to educate you slice by delicious slice.
What is Detroit Style Pizza?
Forget the round version, Detroit Style Pizza is square making those baked edges even tastier. Influenced by square Sicilian-style pizza, the first Detroit Style Pizzas were actually baked in forged-steel pans borrowed from local automotive plants. Those crunchy corners as just too delicious! Add pepperoni directly on the dough allowing and top with crumbled Wisconsin brick cheese for the perfect pizza.
Making it a National Celebration
Since those days back on Detroit's eastside and that first square pizza, Buddy's Pizza has become a Detroit treasure. Now, with 19 locations that include restaurants and take-out only spots, Buddy's decided to celebrate 75 years of making pizza in Michigan. As a result, in February of 2021, Buddy's, the eatery that started it all, announced that June 23 would now be known as National Detroit-Style Pizza Day.
"Celebrating not only 75 years since creating Detroit-Style Pizza, but we're also celebrating how far the style has grown ever since it started out of a single location in the Motor City in 1946," said Wes Pikula, chief brand officer of Buddy's Pizza, in a press release."Buddy's has been giving back to the communities we serve for decades, and we want to encourage other Detroit-Style Pizza restaurants to make community giving part of their mission, too. We're proud to join forces with these other pizzerias to collectively help people in need."
Several Michigan pizza places have their own take on the Detroit Style Pizza, so be sure to indulge in a little square piece of deliciousness today to celebrate!
Check Out These 17 Michigan Pizza Reviews From Barstool's Dave Portnoy
Dave Portnoy of Barstool Sports has visited these Michigan restaurants for his One Bite with Davey Pageviews pizza reviews. "One bite, everybody knows the rules."