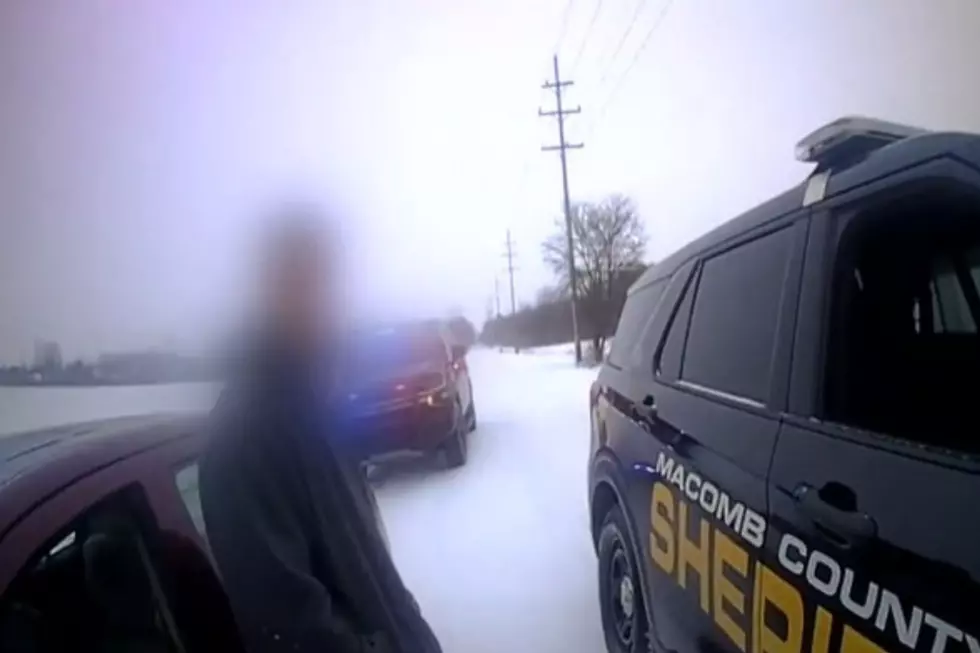 Cops in Macomb County Comfort Man Who Just Needs a Hug
WJBK-TV
Life is stressful. Sometimes the everyday demands of work, family, finances, and everything else can be too much. Sometimes you just need someone to listen.
Sometimes a hug can make all the difference.
SEE ALSO:  GoFundMe Goal Shattered for Woman Who Returned $15,000 She Found in the Street
We salute these police officers in Macomb County who recognized the importance of a hug - and showed compassion to a motorist who really needed it.
Here's What Happened
Dupty Jake Thorne got a call to check on a driver who appeared to be passed out or sleeping in his car in Macomb County.
In the video below from Detroit's WJBK-TV, you'll hear Thorne quickly assess the situation, realizing that the man was simply overwhelmed.
The driver told Thorne that he didn't want to hurt himself, but felt the need to pull over on his way to work because he was stressed and needed a break from it all.
The man in the red Chevrolet is visibly upset, shedding tears as he speaks with Thorne. He confirmed to the officer that he was not suicidal and said he had never attempted to harm himself in the past.
"I could use a hug," the man says as he fights back tears.
Without hesitation, Thorne obliged and told the man he would give him a hug.
"It seems like you've got a lot going on, man," Officer Thorne says as he comforts the man. "It's alright, man. It seems like a lot to take on, you know?"
Thorne and Deputy Fred Parisek continued to comfort the man and offered him resources to help deal with stress, and once again embraced the man.
The video demonstrates that police officers can have true compassion and shows that they understand how overwhelming life can sometimes be.
Don't Hesitate to Get Help
Kudos to these officers. If you or someone you know needs help, you can call the National Suicide Prevention Lifeline at 988 or contact Genesee Community Health at 810.496.5777.
Abandoned Clairwood Apartment Building, Detroit
13 Michigan Restaurants Featured On TV's 'Man vs Food'
13 Michigan Restaurants That Have Been On 'Man vs Food' TV Show
Bob Seger's Mansion