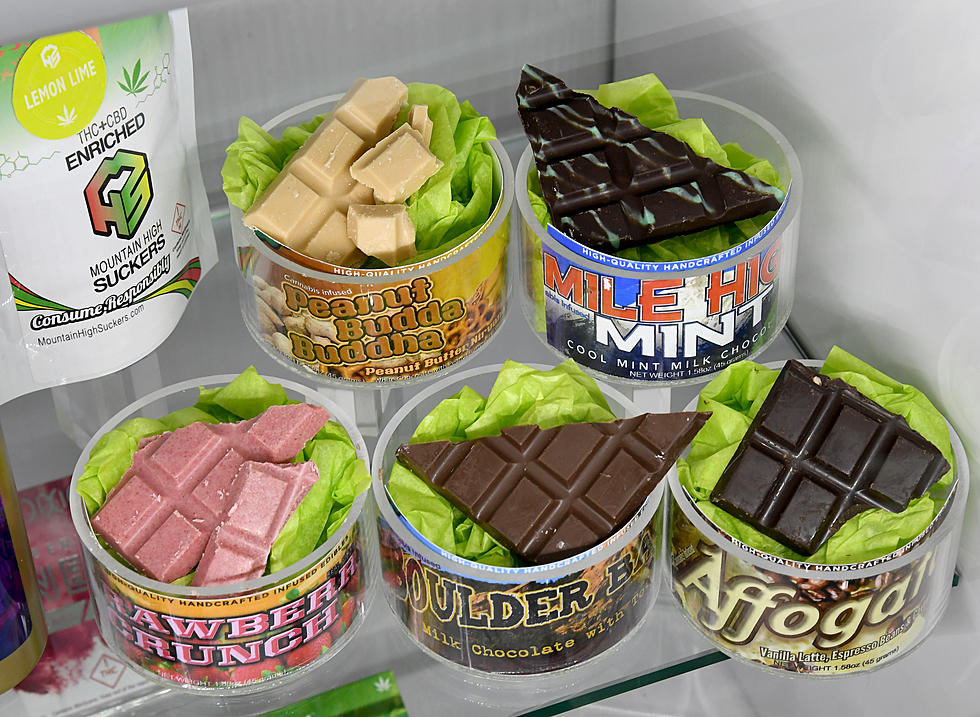 Company Recalls Edibles in Michigan Containing 200 mg of THC Per Serving
Getty Images
How high is too high? A weed company in Bloomfield is issuing a voluntary recall on its edible products because they contain too much THC.
SEE ALSO:  Is it Legal to Smoke Weed at Outdoor Concert Venues in Michigan? 
The edibles - branded as 'The Weed Bar' - are manufactured by Bloomfield Development Group Groe LLC. The product is being recalled after a review from the state's cannabis regulatory agency or CRA.
Two Factors Lead to Product Recall
The manufacturer's product packaging fails to list marijuana as an ingredient. Even though the product is marketed as 'The Weed Bar,' the omission still raises a red flag with the CRA. Michigan requires that edible products' packaging must clearly state that they are marijuana products.
Secondly, the product is said to contain 200 mg of Tetrahydrocannabinol (THC) per serving. THC is the active ingredient in cannabis products.
According to the Michigan Cannabis Regulatory Agency, the maximum dose per serving for edibles in Michigan is 10 mg of THC per serving. An entire product can contain as much as 200 mg of THC but that product would have to indicate that it contained 20 servings or doses.
Recalled Products Should be Returned
According to the Cannabis Regulatory Agency, anyone who has purchased the edibles should return them to the location where they were purchased.
According to Detroit's WJBK-TV, consumers are encouraged to also report any adverse reactions to marijuana products to the CRA via email at CRA-Enforcement@michigan.gov or by phone at (517) 284-8599.
Rock Concerts Coming to Pine Knob 2023
Rock concerts that are coming to Pine Knob in 2023. As more concerts get announced, we'll add them to the growing list of rock shows.
Geoffrey Fieger's Bloomfield Hills Home
Here's an opportunity to see inside this beautiful home belonging to attorney Geoffrey Fieger. The house is located in Bloomfield Hills with pictures courtesy of
TSA Custom Homes
.
The Potter House - Right Next Door to the Governor's Mansion
An historic home in Michigan's capital has hit the market, and it just happens to be right next door to the governor's mansion.
The Potter House was built in 1926 for Sarah and Ray Potter, whose family were early settlers in Potterville and donated the land where the Potter Park Zoo was built.