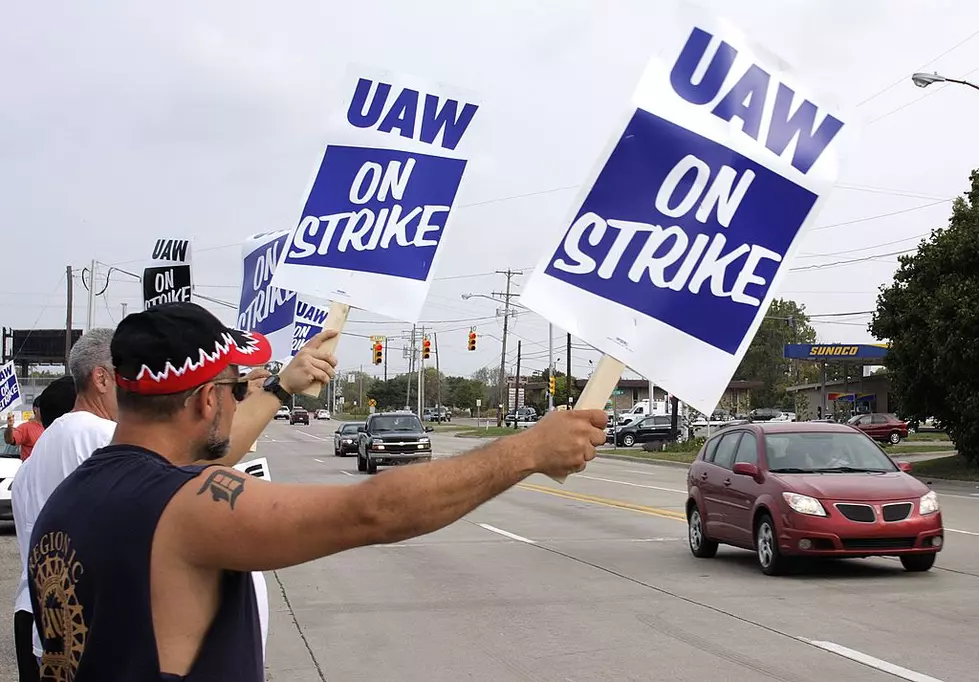 BREAKING: More Than 49K GM Workers Will Go On Strike Tonight
Getty Images
The decision was made this morning at a meeting in Detroit.
The strike will begin tonight after negotiations between union leaders and the automaker had "broken down."
GM allowed its contract with union workers expire as of last night. The company says that it's "disappointing that the UAW leadership has chosen to strike at midnight tonight."
Union leaders sent out a letter to members saying that they were "far apart on issues such as wages, health care, temporary employees, job security and profit-sharing."
It's possible, but not likely, that a deal could be made before midnight tonight.
For details on the issues that the UAW and GM cannot agree on, click HERE.