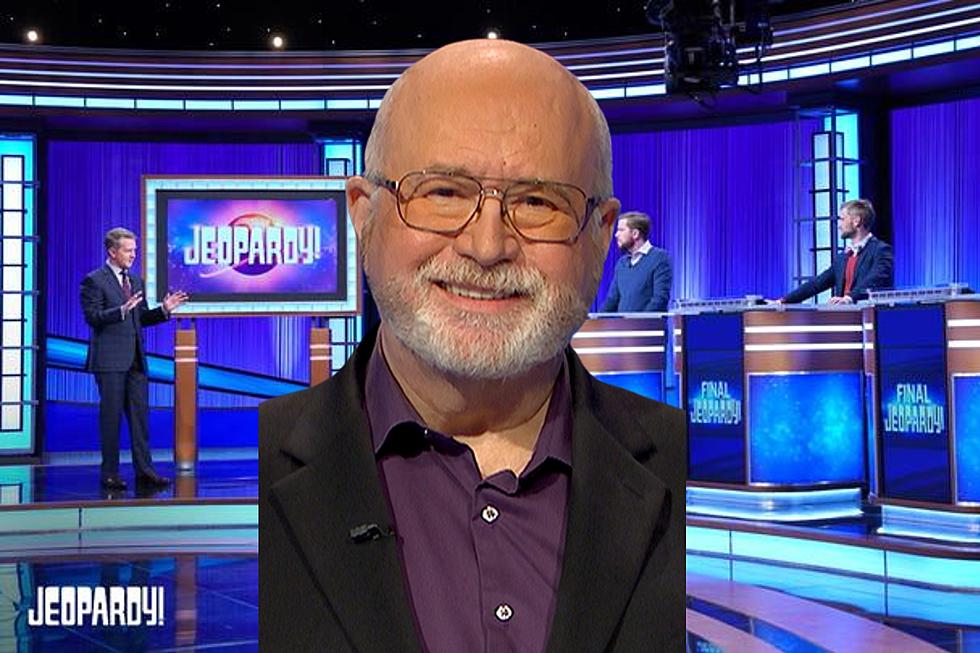 'Jeopardy' Welcomes Ann Arbor Resident Mark Bernstein to the Alex Trebek Stage
Sony, Jeopardy
An Ann Arbor resident is picking up the buzzer and hoping to become a champ on 'Jeopardy.' Mark Bernstein will appear on the iconic quiz show tonight. (3/17)
Who is Mark Bernstein?
Bernstein is a retired solution architect and is a U of M graduate, earning a Masters in Business Administration in 1996, according to his TV Regular profile.
He's also worked with the Sam Bernstein law firm, the Michigan Civil Rights Commission, Citigroup, and has served as the director of press pool operations during President Bill Clinton's administration.
Bernstein says he's finally getting an opportunity to fulfill a dream he's had for a very long time.
"I had a fantastic time living a dream I've had for literally decades. Beyond that, I can't tell you anything - no spoilers."
Bernstein announced his appearance on his Facebook page earlier this month, sharing a picture of himself with host Ken Jennings.
Stiff Competition
Bernstein will compete against Kelly Barry from Seattle and Longmont, Colorado's Stephen Webb, who has proven to be a 'Jeopardy' heavy-hitter, racking up $184,881 during his impressive eight-day run.
Pre-Empted by Basketball
Bernstein is scheduled to appear on the game show tonight, Friday, March 17. But if you're in the Flint/Saginaw area, you may be disappointed to learn that the show will be pre-empted, as WNEM-TV (Channel 5) is airing the NCAA men's basketball tournament. The show will also be pre-empted in West Michigan on WWMT-TV (Channel 3), and in Northern Michigan on WBKB-TV (Channel 11).
'Jeopardy' is, however, slated to air in its regular time slot on Detroit's WDIV-TV (Channel 4), Lansing's WILX-TV (Channel 10), WPBN-TV (Channel 7) in Traverse City, and WLUC-TV (Channel) 6 in Marquette.
Meet the Flint Area Folks Who've Competed for Real Money on TV Game Shows
Jeopardy, Wheel, Millionaire, you name it, Flint-area folks have been on it.
Over the last several decades, we've seen lots of people from our area competing for and sometimes even winning big money.
Our list includes a former Grand Blanc resident whose Jeopardy strategy is still used today and is reputed to be a maneuver that Alex Trebek hated.
And we even have one gentleman from Flint who's considered a game show expert, appearing on five different shows over the years.
These Are the Most Dangerous Stretches of I-75 in the State of Michigan
It probably comes as no surprise to you that the 10 most dangerous stretches of I-75 in Michigan are all in the Metro Detroit area.
Let's take a look.
14 Famous University of Michigan Alumni and Their Net Worth
The net worth of these 14 University of Michigan alumni ranges from $4 million to $77 billion.