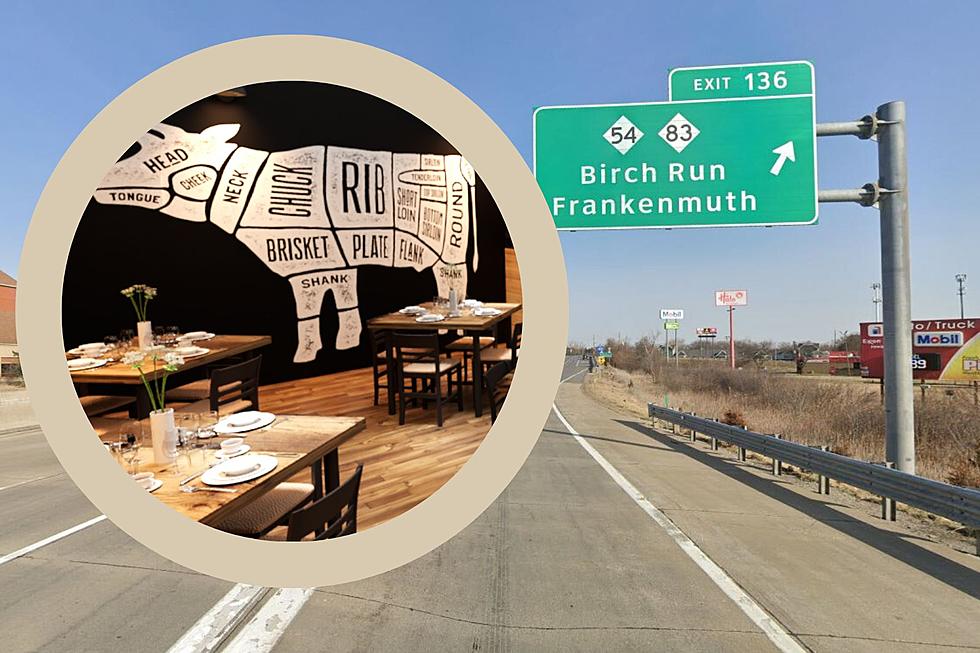 Birch Run About to Welcome New Luxurious Dining Experience
Credit: 136 Center Facebook, Google Street View, Canva
There may not be a better location for a new dining experience than Birch Run, Michigan.
It's already a shopping destination. It's central to Flint, Saginaw, Bay City, Midland and Frankenmuth.
See Also: Michigan's Worst Tourist Trap is Revealed. Hint: Not Frankenmuth.
And it's a great travel stop when you're heading to, or home, from Up North.
High-End dining and events coming to familiar Birch Run building.
The property located at 9143 Birch Run Road, not far from the intersection with Dixie Highway has been many things in the last 10 years.
If you recall the old Exit Restaurant which closed circa 2012, it's that property.
Shortly after that closed a new restaurant came in.
Fiesta Charra which was around for a few years.
It's hard to believe with all of the built in traffic from shoppers and hotels that restaurants wouldn't be able to survive there.
But Fiesta Charra closed. Then another restauranteur gave it a shot.
That incarnation was Portia's Kitchen which closed shortly after it opened.
The property was available for some time. The next business to give it a shot wasn't restaurant related.
A hemp/CBD business then popped up around the time of the pandemic.
Most recently, you may have noticed activity at the property.
It started to look like this over the last year or so.
New Restaurant Concept Exit 136 Center in Birch Run
Their Facebook page refers to the restaurant as 136 Prime. While the bar is 136 Grill.
It's obvious the folks of Exit 136 Center are doing extensive remodeling on the inside.
It looks like their business model will not solely rely on destination shoppers, residents and travelers.
That's a smart move considering other restaurants have struggled there.
New Wedding Venue in Birch Run
A quick internet search also shows it can be utilized as a beautiful wedding venue, according to The Knot's website.
There, artist renderings show substantial renovations inside and out.
We hope to see 136 Center thrive for generations to come.
What Does Premium Outlets in Birch Run, Michigan Look Like Today?
Michigan's most legendary outlet mall opened in 1986, located just off I-75 approximately halfway between Flint and Saginaw. The mall was originally named Manufacturer's Marketplace/Prime Outlets at Birch Run.
Gallery Credit: Nate Reed
Best Restaurant Breads around Flint and Genesee County Michigan
Mom always said, "don't fill up on bread." We're not sure you could resist these savory breads served at some of Flint and Genesee County, MI's best restaurants. We won't ever judge if you make a meal out of bread.
Gallery Credit: Nate Reed
118 Room Mansion in Rochester Heads for Auction
A home that was once Michigan's second-most expensive home on the market features a staggering 118 rooms, an indoor pool, and it's just dripping with opulence.
A little more than a year ago, the asking price was $11.5 million. Today, the opening bid for this luxurious mansion starts at $2.5 million.
Gallery Credit: George McIntyre