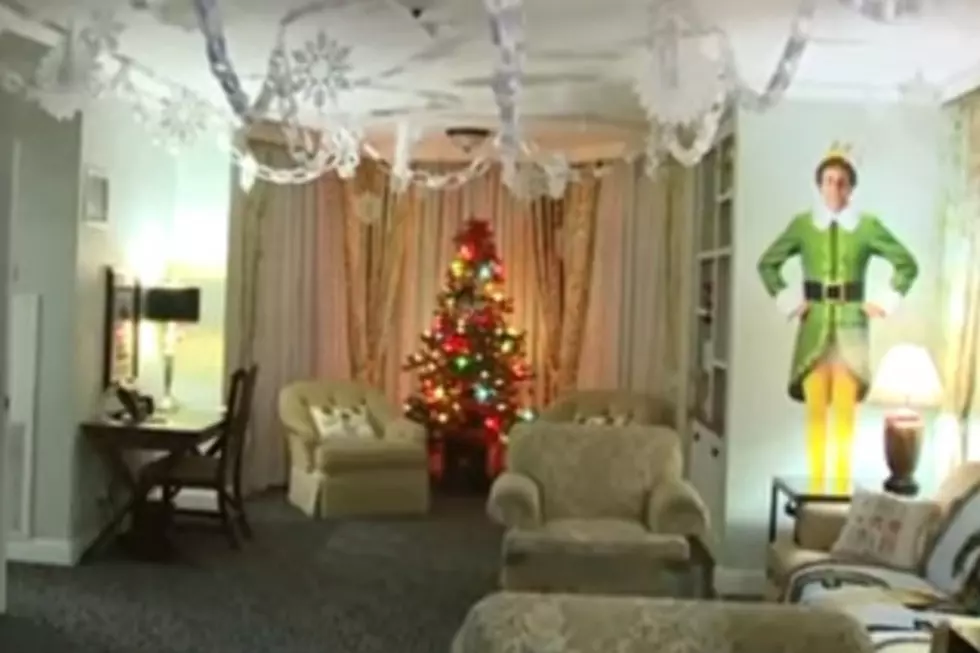 You'll Love This Michigan Hotel's Over the Top 'Buddy the Elf' Suite [VIDEO]
WXYZ-TV Detroit | Channel 7 via YouTube
Enter your number to get our free mobile app
You'll probably want to pass on the spaghetti topped with maple syrup, but the 'Buddy the Elf' suite at the Royal Park Hotel in Rochester may be just the Christmas fun you and your family are looking for.
Who doesn't love Buddy, Will Ferrell's iconic character in the 2003 movie 'Elf'? Seriously? That movie is 17 years old now?
It actually looks like Buddy -- known for his super-fast decorating skills -- trimmed the room himself. There are lights, gift wrap, ornaments, and even the ceiling is adorned with paper garland and snowflakes. Check out the video below.
But Buddy can't take credit for the decorating.
"Our team worked around the clock trying to get this Buddy's suite up and running," Sue Keels, the general manager of Royal Park Hotel tells Detroit's WXYZ.
Remember when the maple syrup-loving elf got drunk? While working in the mailroom, Buddy accidentally started guzzling a coworker's whiskey, thinking it was maple syrup. So as an added bonus, the suite -- which is sponsored by Maker's Mark -- comes complete with the necessary ingredients for mixing some 'Mailroom Cocktails'.
For each booking of the 1,100 square foot suite, the Royal Park Hotel will donate 10% of the cost to the Big Bright Light Show in downtown Rochester.
TOP 10: The best holiday TV specials of all time, ranked