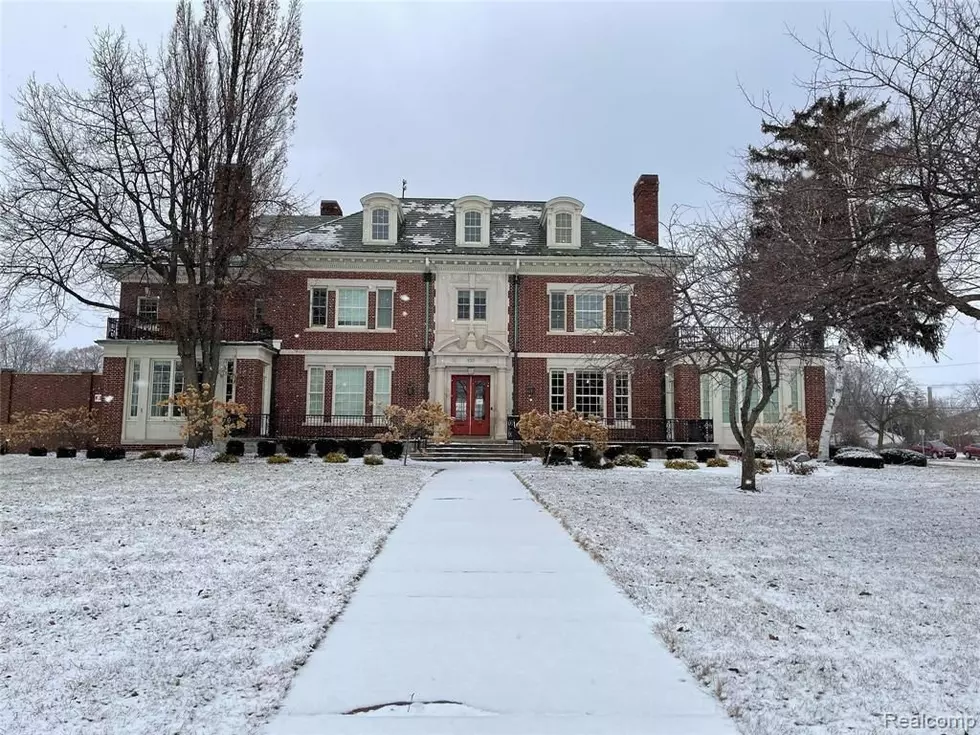 You'd Swear This House in Saginaw is the One From 'Home Alone'
Zillow, Felisha Lohr, Tremaine Real Estate
Talk about a doppelganger. You'd swear this home recently listed for sale in Saginaw belongs to the McCallister family from 'Home Alone.'
SEE ALSO:  Check Out the Actual 'Home Alone' House, Just a Few Hours From Flint
At first glance, anyway.
The Timing is Just a Little Bit Suspect
Wait a second. Take a look at the picture above. (And then check out the pics below.) This home on Michigan Avenue in Saginaw went on the market roughly 90 days ago according to the Zillow listing. That puts us at about the beginning of the summer of 2022, give or take, right? But the photo shows a large front yard covered with a thin layer of snow. Clearly, this photo wasn't taken in June.
This begs the question:  Was this photo taken when there was snow on the ground in Saginaw in order to make it look like it's the McCallister home? Ah, we may never know, but we certainly appreciate savvy marketing when we see it. Well played, folks, well played.
That's Where the Similarities End
Although this home clearly looks like the McCallisters' home from the iconic movie on the outside, that's where the similarities end.
The inside isn't quite as posh as the movie set house, which is located near Chicago. According to the listing, there is only one bedroom and one bathroom in this 16,000 foot structure. There are, however, 80 or so parking spaces which make it perfect for an office building or other commercial venture.
And keep reading to see the actual 'Home Alone' home, which has been made available as a rental through Airbnb.
This House in Saginaw Looks Just Like the One in 'Home Alone'
You'd swear this home on Michigan Avenue in Saginaw was the home used to film the movie 'Home Alone.'
It's not, of course, because that home is actually in the suburbs of Chicago.
According to the
real estate listing
, this Michigan home was built about 74 years before the movie debuted.
You Can Stay in the 'Home Alone' House for Just $25 Per Night
Buzz McCallister is inviting you to stay in his family home.
The iconic house which was the backdrop for the Christmas classic 'Home Alone' is available to rent on Airbnb and four lucky occupants will stay in the McCallisters' pad for just $25 per night.
Check out the pictures, along with Buzz's personalized captions below.
Meet the Flint Area Folks Who've Competed for Real Money on TV Game Shows
Jeopardy, Wheel, Millionaire, you name it, Flint-area folks have been on it.
Over the last several decades, we've seen lots of people from our area competing for and sometimes even winning big money.
Our list includes a former Grand Blanc resident whose Jeopardy strategy is still used today and is reputed to be a maneuver that Alex Trebek hated.
And we even have one gentleman from Flint who's considered a game show expert, appearing on five different shows over the years.