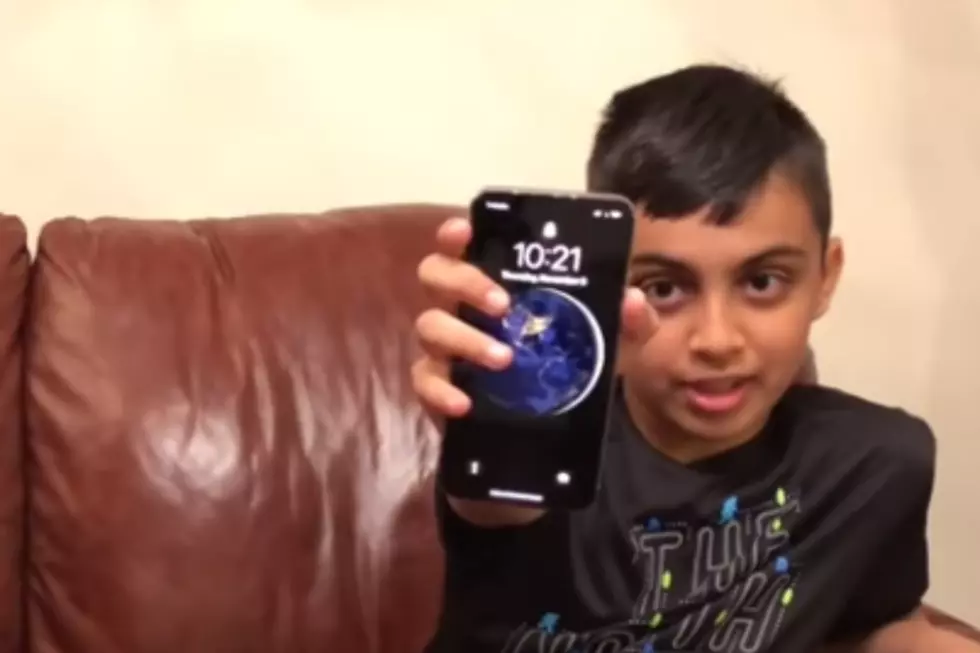 WTG, Apple! Ten-Year Old Unlocks His Mom's iPhone X With His Face [VIDEO]
Attaullah Malik via YouTube
So much for Apple's fancy-schmancy face-recognition security on the iPhone X. Ten-year-old Ammar Malik shows us just how easy it is to hack his mom's new toy using his "handsome face." Way to go, Apple.
In the interest of full-disclosure, I should point out that I'm an Android fan. Not that I outright hate Apple products (I own an iPod), but I just prefer my Samsung phone over the iPhone. Because it's better, that's why.
Attaullah Malik and Sana Sherwani tell Wired that they set up Apple's highly-touted Face ID when they got their new phones earlier this month. Sana told her son, "There's no way you're getting access to this phone." The boy picked up the device and was in "a split second" later.
Ammar's father says he finds this especially bizarre since his son looks more like him than his mother.