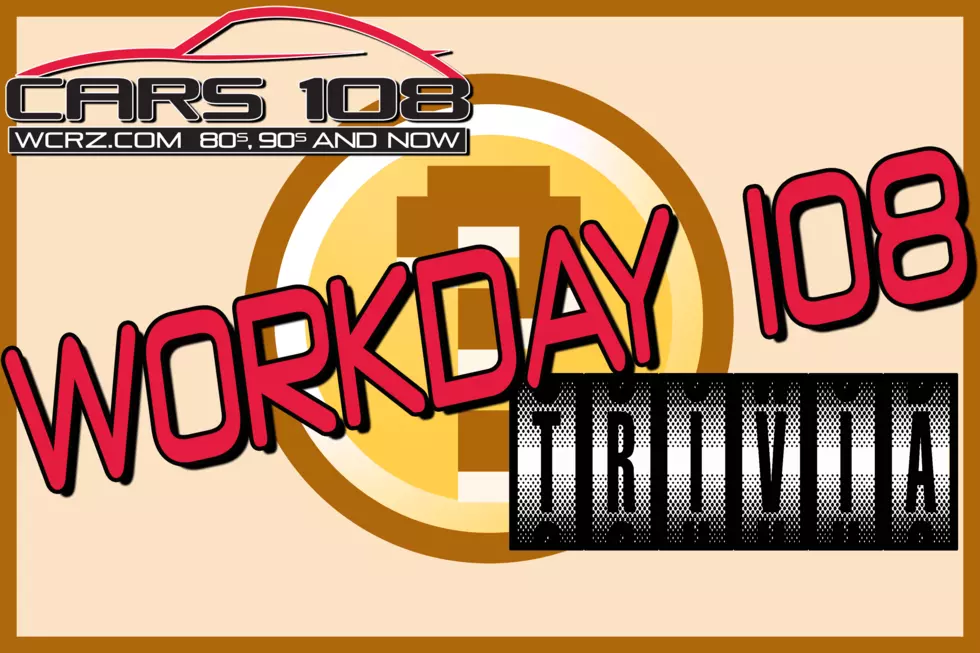 Workday 108 Trivia for the Week of 5-9-22
Monday
If you're average, you do not do this simple thing until 11:16 am on Monday. What is it?
Smile. Congratulations to today's winner, Katrina Hatfield from Burton.
Tuesday
Married women were asked, What food does your husband remind you of. 30% of women gave this answer.
Wednesday
According to a survey of Americans, about 10% of us actually enjoy the taste of these. What?
Envelopes. Congratulations to today's winner, Pam Stanley from Grand Blanc.
Potato. Congratulations to today's winner, Brittani Moore from Holly.
Thursday
According to research, about 28% of us will do this at least once in the next few months. What is it?
Go to a garage sale. Congratulations to today's winner, Julie Croft from Columbiaville.
Friday
According to a survey of office workers, about 25% of admit that we've done this at work. What is it?
Gone through a coworker's desk drawers. Congratulations to today's winner, Kayla Simmons from Flint.
Look Inside Kid Rock's Former Detroit Home
Kid Rock's former Detroit mansion is stunning inside and out. The beautiful home, located at 9090 Dwight St. in Detroit, comes with a custom boathouse and a fabulous downstairs home theater, bar, and dining area.
And the famous Michigan rocker even left behind a couple of American flag pillows and a bunch of his 'Badass Beer.'
This House Has a Commode That's an Ode to Dwight Schrute
This lovely home in Howell, Michigan is beautiful. It's tastefully decorated in a lovely color scheme, there's extensive hardwood flooring, a newly remodeled kitchen, and - wait for it - a bathroom that pays homage to Dwight Schrute.
You're going to like what you see. That's what she said.
Take a Peek Inside Eminem's Sprawling Michigan Mansion
For a cool $3.23 million, you could own this beautiful mansion that was once owned by Eminem and the former CEO of Kmart.
Or, for no money whatsoever, you can take a look at the pictures.
Be sure to check out the guest house (toward the end) and a couple of bathrooms that strike us as just a bit odd.