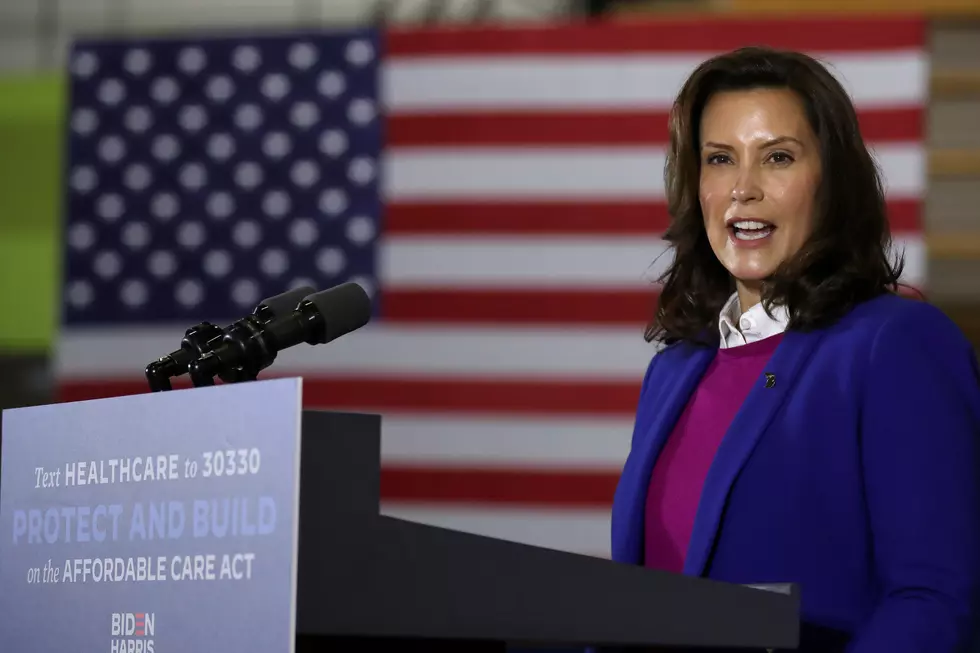 Whitmer Strikes Down Rule She Violated at Lansing Bar
Getty Images
I'm not sure which cliche applies here:
If you can't beat 'em, join 'em.
Better late than never
Do as I say, not as I do
Governor Gretchen Whitmer's administration has struck down the very rule she violated at a Lansing bar this weekend limiting the number of people that can gather at a single table.
The move comes about a day after the Michigan governor apologized for violating a COVID-19 restriction while gathering with friends at a bar in Lansing.
"Throughout the pandemic, I've been committed to following public health protocols.  Yesterday, I went with friends to a local restaurant. As more people arrived, the tables were pushed together. Because we were all vaccinated, we didn't stop to think about it.

In retrospect, I should have thought about it. I am human. I made a mistake, and I apologize."
A revised order, issued on Monday by the Michigan Department of Health and Human Services, no longer includes a restriction that limits the number of patrons to six per table at bars and restaurants throughout Michigan. The new order takes effect on June 1.
To be fair, I think it's safe to assume that many (if not most) of us have violated a rule or two during the coronavirus pandemic. I've been in situations where capacity limits have not been enforced and know families who've congregated with others with whom they do not reside.
Mistakes happen, people are human.
The relaxation of this rule by the MDHHS means we're slowly but surely emerging from the pandemic that has brought us so much strife over the last 15 months.
KEEP READING: Tips To Have The Best Boat Tubing Experience On Michigan Lakes
PEEK INSIDE: Derek Jeter is Selling His Stunning Hudson Valley Lakeside Castle For Discounted Price