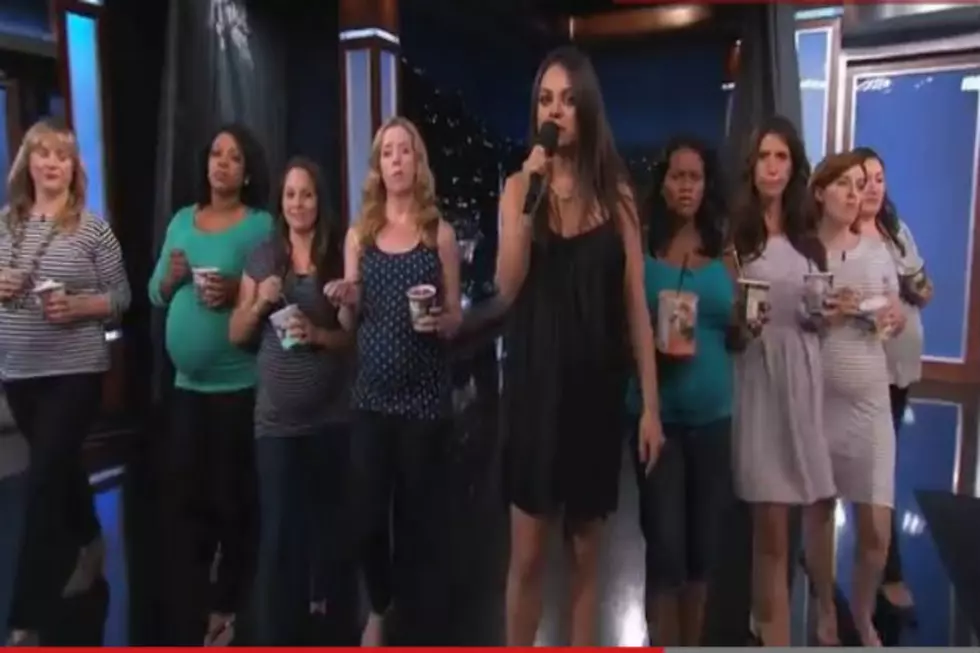 Mila Kunis Has A Message For Future Fathers – Stop Saying We're Pregnant [Video]
Jimmy Kimmel Live via Youtube
Does Mila Kunis speak for pregnant women everywhere?
Mila Kunis, a well known actress and Ashton Kutcher's fiance and baby momma, blasted Jimmy Kimmel and expectant fathers everywhere while she was a guest on Kimmel's show on Tuesday evening. As they discussed her pregnancy, Jimmy proudly told Mila that he and his wife are pregnant as well.
I think Mila makes some valid points. Watch her rant in the video below and as always, we welcome your comments.