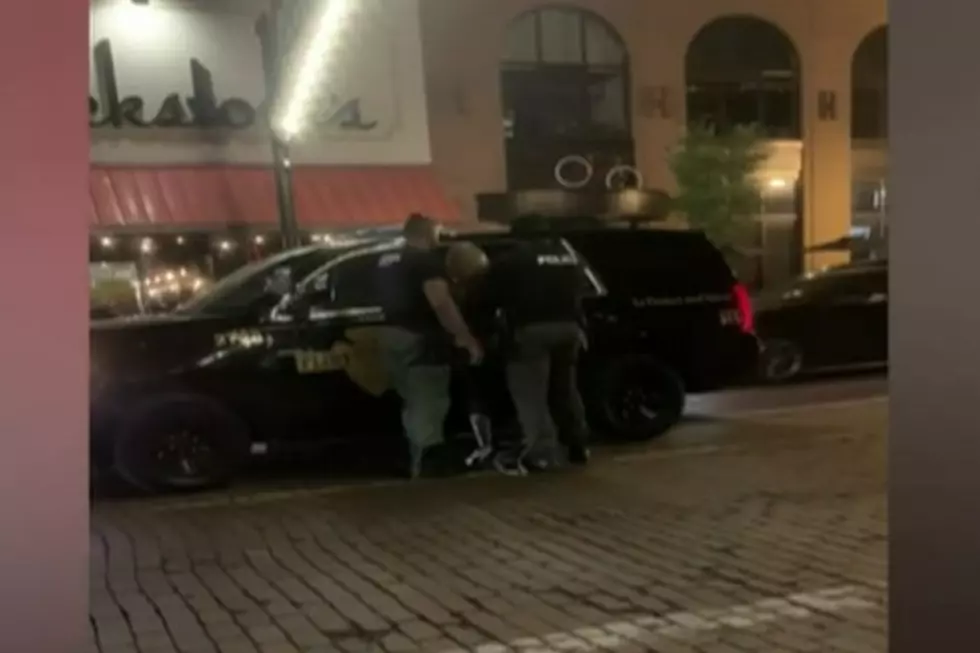 Viral Video of Woman's Arrest – Flint Police Say It's Nothing to Get Excited About
WNEM TV5 via YouTube
A video of a woman's arrest in Flint has attracted the attention of a lot of people on social media but Flint police officers say their actions were warranted.
Video Surfaces on Social Media
The arrest - which appears to have occurred on Saginaw Street in Downtown Flint -  happened last month. Officers were initially called to the area after someone reported that a woman had assaulted someone inside a nearby bar.
Video of the incident has been circulating on social media sites and was shared with a local TV station over the weekend. It appears that police arrested the unidentified woman before she became agitated. She resisted as officers attempted to put her in the back of their patrol car, requiring officers to use a taser device.
Flint Police Officers Defend Their Actions
Despite the fact that videos of arrests often go viral, especially if officers exhibit some sort of force, Flint police say this arrest was by the book.
Detective Tyrone Booth is a Sergeant with the Flint Police Department. He tells WNEM-TV that officers followed the correct protocols when the woman became uncooperative.
"After being told you're placed under arrest, it's not a suggestion, or an invitation to cooperate," Booth says. "An obligation at that point is to submit to that arrest and doing that by turning around and placing your hands behind your back and accepting the fact that handcuffs will be put on you."
He goes on to say that the woman continued to be combative after she was taken to jail.
15 Classic WTF Posts From Flint Police Operations Facebook Page
Back in the day, before Genesee County authorities scramble their communications, the Flint Police Operations page was a blast to follow for weird things like this.
Flint + Saginaw's Most-Popular TV Anchors - Where Are They Now?
A lot of highly talented people have sat behind the anchor desks at the area's TV stations.
We're taking a look at some of the area's most popular news, weather, and sports anchors who have visited our homes electronically and then moved on.
Former Flint Bowling Alley Turned Shopping Center -Then and Now
The old AMF Town N Country Lanes building at Miller Road and I-75 has been converted into a shopping center called the Seeko Shopping Center.