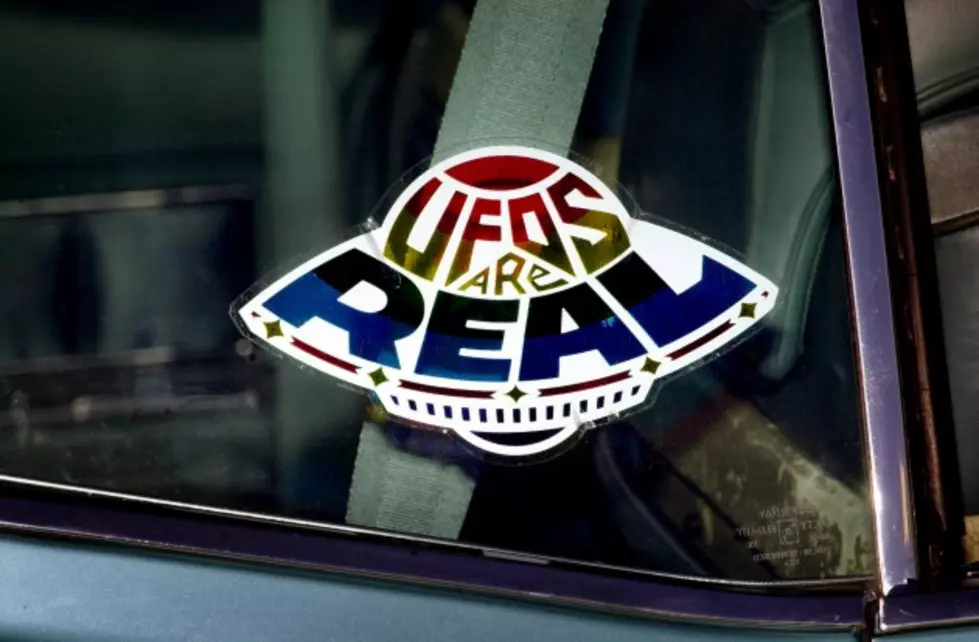 UFO Sighting In Flint Township Reported To 911
David McNew, Getty Images
It's being described as having a bluish-white exhaust, being as long as five cars and as wide as two vehicles. It just hovered in the sky above Graham Road, in Flint Township, and didn't make a sound. Denzel Washington and his brother are convinced that it was a UFO sighting. Details after the jump.
Denzel Washington, 19, was picking up his younger brother from work on Sunday evening at around 10:20 p.m. when the sighting took place. The two young men were traveling on Graham Road, in Flint Township, near the Rave Cinemas when they saw bright lights hovering above the theater complex. When the two brothers came closer to the object, they became convinced enough that it was a UFO to call 911. "I don't know if it was an alien but it was a UFO." he told the 911 operator. "I'm not under the influence or anything. I'm just psyched out." Denzel tried to take a photo with his phone, but the object quickly disappeared. Two officers were dispatched to the Graham Road location, but saw nothing. The Federal Aviation Administration also reported nothing out of the ordinary on Sunday evening.
You can read a narrative of Denzel's experience on Sunday night here as it was reported to the Mutual UFO Network (MUFON). "You just have to believe me." says Denzel. "I don't lie."
Do you believe in UFOs? If you do, are you wondering why they would be visiting Flint, of all places?