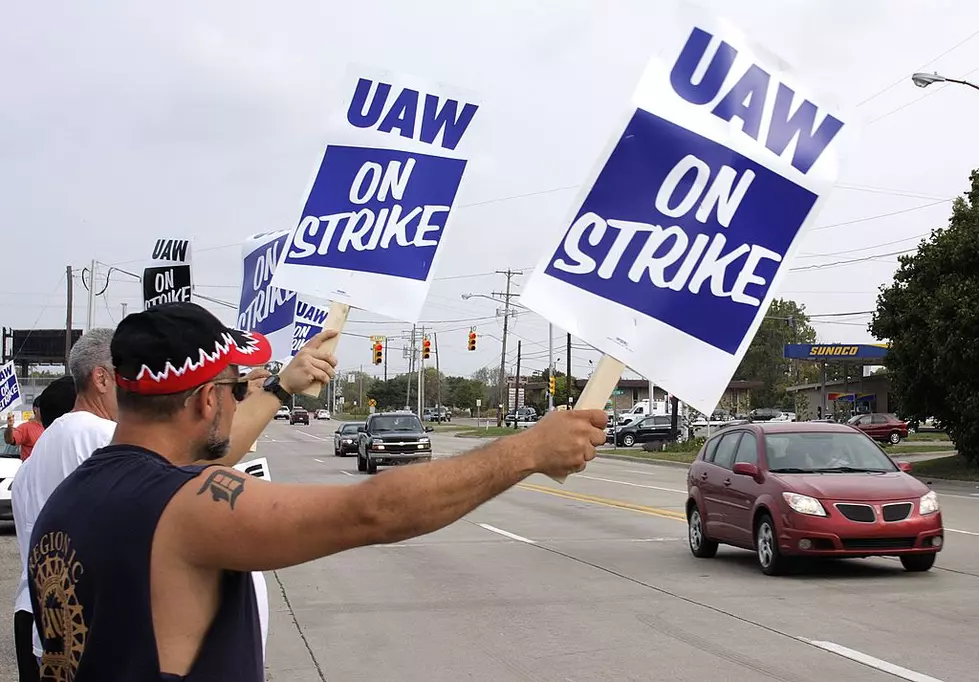 UAW Picketers Hit by Truck at Swartz Creek Plant
Getty Images
UAW Local 659 president Steve Gruener is saying that three UAW picketers were hit by a truck outside the Customer Care and After Sales plant in Swartz Creek.
According to reports, it was one woman and two men that were hit by the same truck and the incident was captured on video. In the video, it appears the truck trying to turn into the plant where picketers were standing.
There is no word on the extent of the injuries at this time.