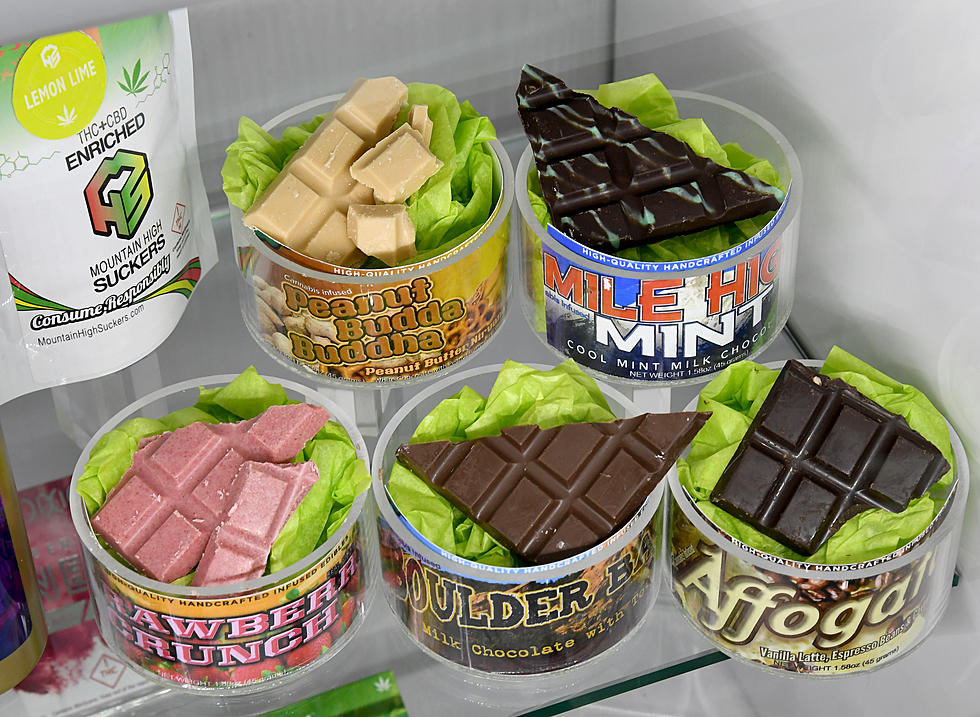 U.S. Officials Warn Of Cannabis Products In Halloween Candy
Getty Images
As the popularity of cannabis explodes all over the country U.S officials are warning parents to keep a lookout for cannabis products that look like ordinary snacks.
It's easy to get this one confused especially if you are a kid. I regularly indulge in recreational edibles and almost all of the packing looks like it was made for kids.
The attorney general of Connecticut issued a news release warning parents about cannabis products that come in packaging designed to look similar to popular candy and snack brands.

In the release, several photos were included that showed edible products that looked like Oreo, Sour Patch Kids and Cheetos snack packages.

The attorney general of Ohio issued a similar news release, stating that "illegal cannabis products" are "impersonating major snack brands." Source: Gotrooster.com
While I am a huge advocate for cannabis and cannabis-related items like edibles, I'm highly against children getting their hands on some. Similar to alcohol, you need to be a certain age to consume edibles and it's for a reason. Studies show that the psychoactive properties in cannabis can inhibit some brain development in minors. This is why it's very important that we educate our youth on what to look for.
So do a double-take this Halloween in your kid's trick or treat bag, and make sure some a**hole isn't trying to be funny by getting your kids high.