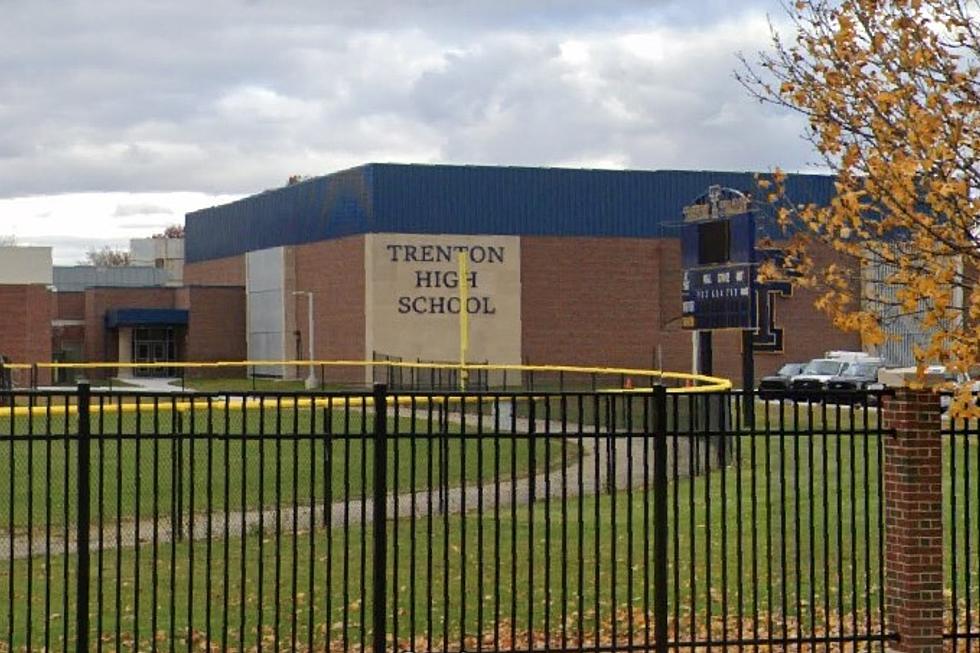 New Trenton High School Sign With Spelling Error is Not Very Welcoming
Google Maps
Residents in Trenton, Michigan aren't impressed with a new wrap that's been applied to the stadium seating at Trenton High School.
The new sign contains a spelling error.
On the back of the stadium bleachers is a new sign, sponsored by a local Ford Dealership. The wording on the sign was supposed to say "Welcome to Trenton High School," placed between two Trenton Trojan logos.
However, the facade incorrectly reads, "Wecome to Trenton High School."
Let the Comments Begin
A picture of the new sign was posted by Kevin Fischer on the Trenton High School Facebook page. This, of course, led to a slew of comments from alumni and residents who were upset by the mistake.
"Apparently spelling isn't taught any more!" Noted Pamela Lang Wells.
Barb Fisher O'Neill noted, "We come to Trenton High School. To see a football game. It sort of works!"
"So much for being the 'best school district in Southeastern Michigan.' Oh how the mighty have fallen..." said Todd Stephen.
Daniel Joseph commented, "Mrs. Moehlenkamp, my third grade teacher at Hedke, would have put a red frowny face on the spelling test of whoever did that. This is what happens when you hire people who never had Dorothy Moehlenkamp for a teacher..."
Bill Crabtree quipped that the misspelling could be helpful. "
We want Trenton Football to win all their home games, so it's no place for an 'L.'
GO TROJANS!!!"
Jim Holz, an alumnus of Trenton High School noted, "As a Trenton alumne I thank it loks pirfectly fien to me!"
Look Inside Stunning Former Home of Ex-Lions Quarterback Matthew Stafford
When Stafford headed for the west coast not only had to say goodbye to his Lions team and the city of Detroit, but he and his wife Kelly also said goodbye to their magnificent home in Bloomfield Hills, Michigan. The incredible lakefront home on Long Pointe Drive was listed for $6.5 million when the couple sold it.
WOAH: 99 Signs You Were a Teenager in the '90s
Grab your Hypercolor T-Shirt and Bonnie Bell Lip Smackers because we're traveling in time to the most radical decade of them all. Only real '90s teens will remember these iconic pop culture moments--see how many you recall!
Former Piston Jonas Jerebko's $4 Million Mansion
This stunning mansion in Rochester has actually been owned by two former members of the Detroit Pistons.
Ben Gordon, who played for the team from 2009 to 2012 sold it to Jonas Jerebko in 2016. Jerebko has attempted to sell it a few times over the years with no luck.
It's on the market again, this time for just under $4 million.