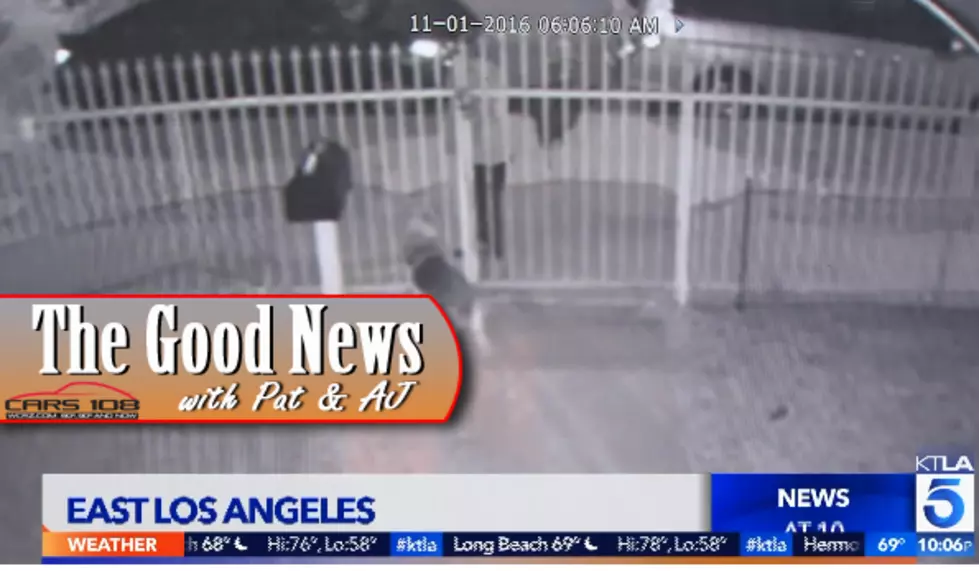 Therapy Dog Stolen From Yard Reunited With Veteran – The Good News [VIDEO]
via KTLA
The dog was stolen out of their front yard on Halloween.
TJ, the 8-month-old German Shepherd, was stolen right out of Francisco Torres' front yard on Halloween. Somebody opened the gate and lured the dog out. Francisco is an Iraq War veteran and has PTSD. His wife says that TJ acts as a therapy dog for Francisco, and it was super important that they get him back.
Neighbors recognized the person on the surveillance video, although the police said that it "wasn't a crime" because the dog came out of the gated yard at will. However, the Torres family will still file a police report.  We're happy that they were reunited!