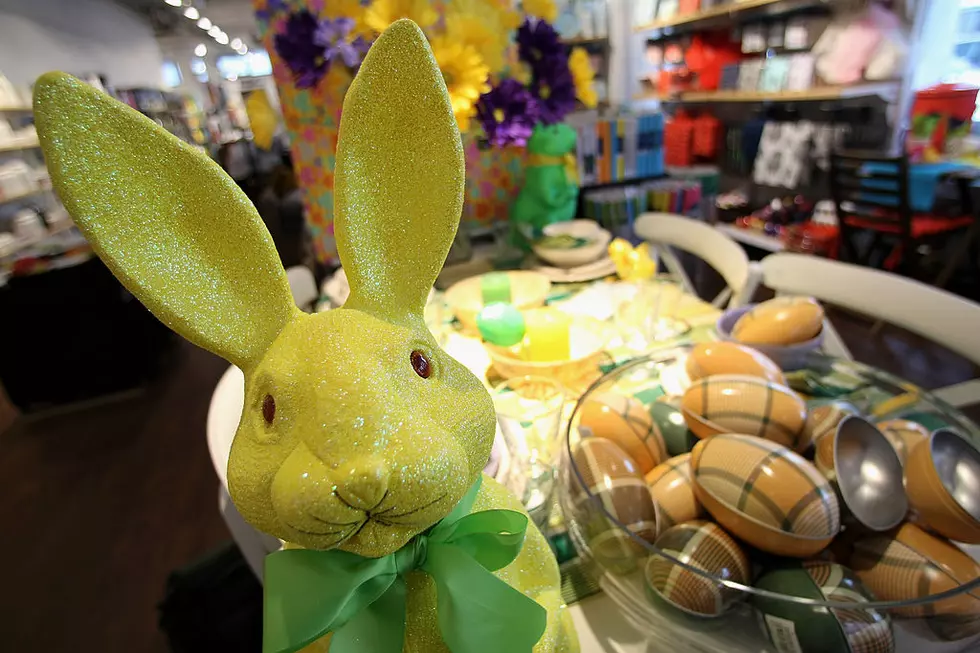 The Social Distancing Easter Bunny is Coming to Davison
Getty Images
The Easter Bunny might just be driving around YOUR neighborhood tomorrow.
Davison Township Parks & Recreation has announced that the Easter Bunny will be visiting neighborhoods tomorrow morning, in a social-distancing fashion.
Here are the details of the event (the map will be released on their Facebook page tomorrow morning):

We are very excited to announce that the Easter Bunny will be visiting Davison. You can wave to the Easter Bunny from your window, front porch, driveway, and balcony's as he drives through your Davison neighborhood this Saturday, April 11th.
The Easter Bunny will be "Social Distancing" in alignment with the Covid-19 regulations so please keep your distance and just wave.
Please understand we want this to be fun for all to enjoy but we have to listen to our Authorities and obey Stay Home orders. Please stay at your homes. We will post our planned route Saturday morning just before 10am on our Facebook page and do live feeds periodically to show you where we are so you know when to expect the bunny as we go. We can not guarantee everyone will see the bunny. We apologize if your road is not chosen. Again please stay at your homes to obey the "Stay Home" guidelines. If people begin gathering at locations we will be forced to stop. Thank you for understanding.
Brought to you by: Davison Township Parks and Recreation and Hank Graff in Davison.
Enter your number to get our free mobile app