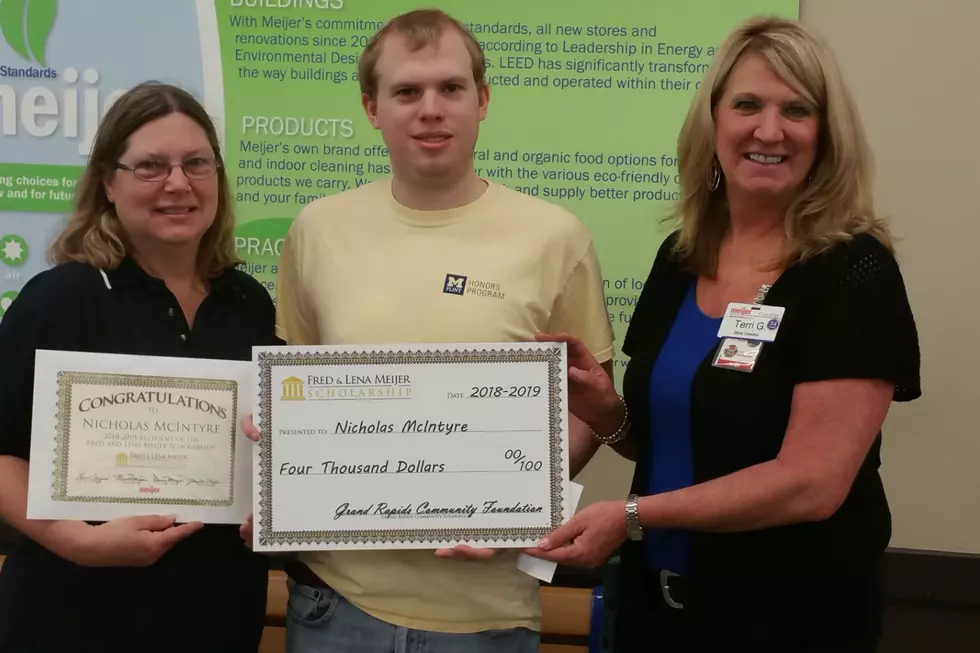 That's My Kid — Getting a Scholarship from Meijer
G. McIntyre
Let me introduce you to my son Nick. He's a junior majoring in biochemistry at the University of Michigan Flint and was just awarded a $4,000 scholarship by the Fred and Lena Meijer Scholarship program.
We are delighted and extremely proud!
"I am so grateful to receive a scholarship from the Fred and Lena Scholarship Fund. My family and I very much appreciate this award and it will go a long way as I pursue my undergraduate degree in biochemistry," Nick said. "I certainly recommend that other family members of Meijer team members apply as I did. My mother's employment at Meijer has really been a good fit, and we appreciate the opportunity that this scholarship has afforded us."
Applicants are required to write an essay outlining their aspirations and educational goals. Once Nick completes his bachelor's degree at U of M Flint he plans to attend medical school with his sights set on anesthesiology. Academics, community involvement, and financial need are also factors for determining recipients.
The Fred and Lena Scholarship program was established in 1975 for children of Meijer associates. A few years ago it was expanded to include team members as well, and the amounts awarded have increased as well. Last year $547,000 was awarded to 173 Meijer team members and their children.
Pictured above are my wife Denise (a Meijer associate in Swartz Creek), Nick McIntyre, and Store Director Terri Greenwald.