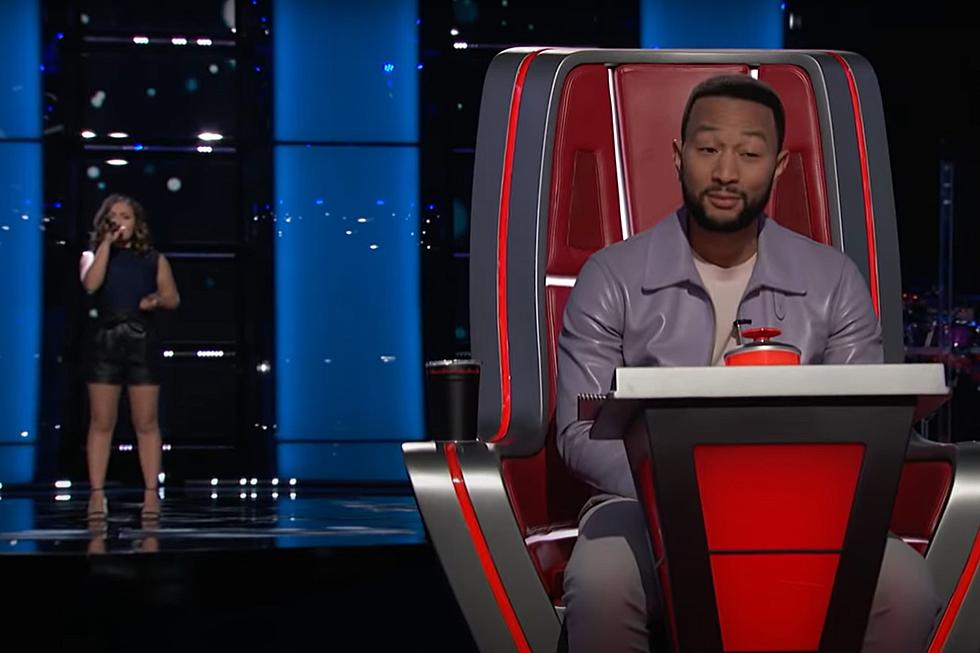 Teenager From Adrian Michigan Lands Spot With John Legend On The Voice
The Voice via YouTube
Rio Doyle is only 16, but she wowed the judges with her amazing voice and her inspiring story.
Rio is a junior at Tecumseh High School, but she has gone through much more than most kids her age. Rio's mom has been battling a brain tumor for nearly 5 years now, but was able to see her daughter perform in person on The Voice. Rio showed off her incredible voice for the judges, and eventually landed on John Legend's team.
Rio sang Adele's "When We Were Young" and everyone in the audience was blown away with how mature her voice was. The judges were into her voice, but John Legend was the only judge to turn his chair around for Rio. Legend commented on how he was impressed with her vocal depth, but really latched on when he found out she was from Michigan saying,
I'm from Ohio. We're neighbors, half my family grew up in Michigan. I feel a connection with Michigan. I'm so excited I get to work with you.
It was cool to see the judges reactions, and hear the audience cheer for Rio, but the highlight is watching her mom watch her sing. Rio's mom stood side stage, and every so often the camera would focus on her reactions. It was exactly what you would imagine a mother overwhelmed with pride would react.
It's hard to believe that Rio is only 16 when you hear her sing, but she definitely has the spirit of a talented teenager. Her Instagram account is full of her interacting with friends and fans, and I mean that as a great thing. We'll be rooting for you Rio during The Voice, and beyond.
You can get more positive news with The Goods every morning sponsored by The Twisted Burger Diner.
UP NEXT: 11 Michigan Celebs and Where They Went To High School