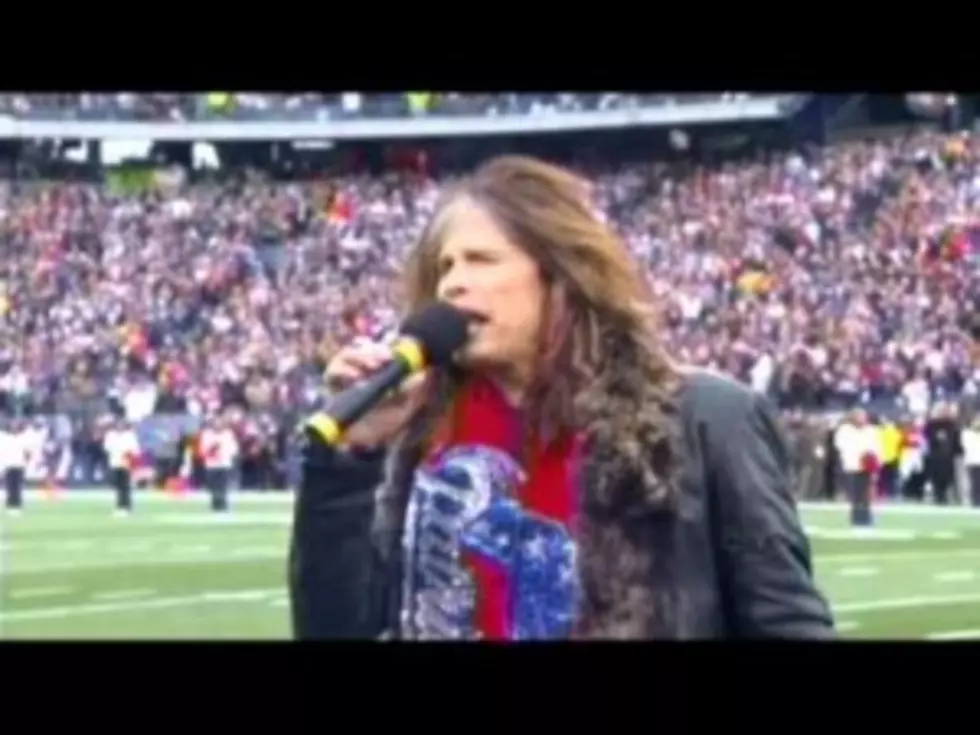 Steven Tyler's Version Of The National Anthem Would Not Have Gotten Him To The Hollywood Round Of 'Idol' [Video]
The headline read 'watch Steven Tyler butcher the 'National Anthem'. How bad was it? Take the jump and hear for yourself.
What is it with reality talent competition judges botching the national anthem?