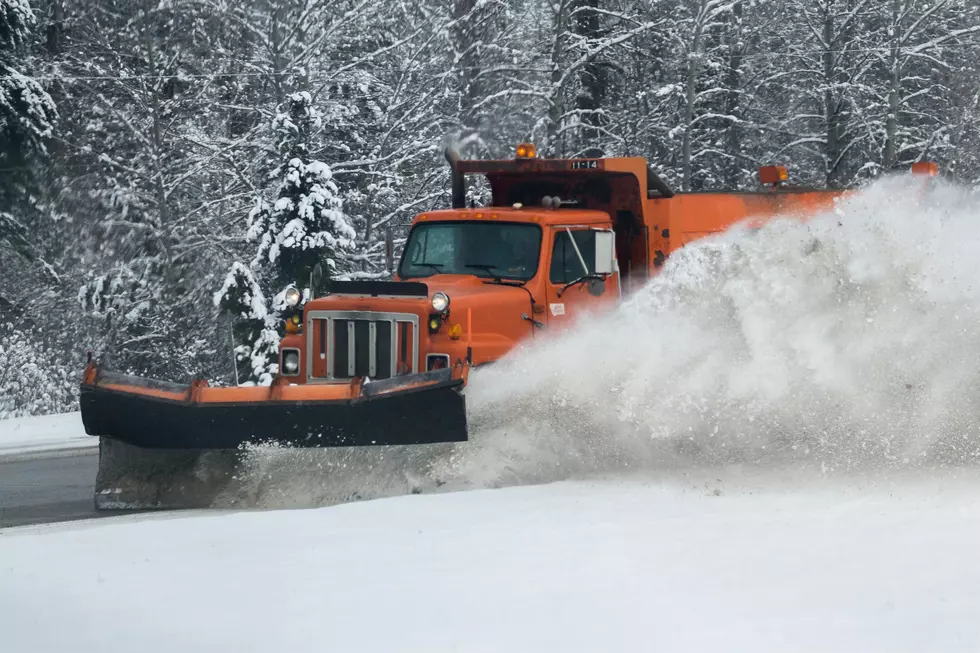 Snow in Flint: What is the Earliest Date It's Ever Happened?
Charles Wollertz
There's no denying it. Before you know it we'll be donning winter coats, digging out the shovels, and rediscovering our winter driving skills. Winter is on the way, but how early is too early?
Snow in October
The idea of seeing snow tomorrow morning (10/18) seems a little daunting, doesn't it? While the Flint area may indeed see some snow mixing with rain, we'll likely see little to no accumulation because the ground is still quite warm. That, however, is a stark contrast to what Michigan's Upper Peninsula folks are seeing right now. The prediction for the Wester UP is up to 12 inches of snow, with higher elevations getting in the neighborhood of 16 to 24 inches.
Yes, it is just the second half of October!
 But How Early is Too Early?
We did a little research to determine the earliest date the Flint area has seen snow. And by 'research,' we mean we did a Google search and pored through the data on theNational Weather Service's website to find some interesting stats.
The Flint area has seen snow as early as October 12 - that's right, in the first half of October. It was in 2006 when we saw Flint's first measurable snowfall and one inch of snow on the ground, according to the National Weather Service. 
Flint shares those stats with neighbors to the north and south as the earliest measurable snowfall on record for Saginaw and Detroit is also October 12, 2006.
If you're looking for the earliest instance of snow that netted us three inches or more, you have to reach back to October 19, 1989.
First snowfall data in Michigan is based on information provided by the National Weather Service, which began keeping records in the late 1800s.
The 10 Best School Closing Videos of All Time
When it comes to school closing announcements, a robo-call or text just won't do. These school principals and superintendents have taken it to a whole new level.
Check out our ranking of the top 10 best school closing videos of all time.
Michigan's 299 Snowplows Get the Cutest Names Ever
The Michigan Department of Transportation has revealed the winning names assigned to each of its snowplows throughout the state.
Here they are, sorted by region.
Most Popular Michigan Baby Names by Year From 1980-2021
Check out the top male and female baby names from 1980-2021 in Michigan.