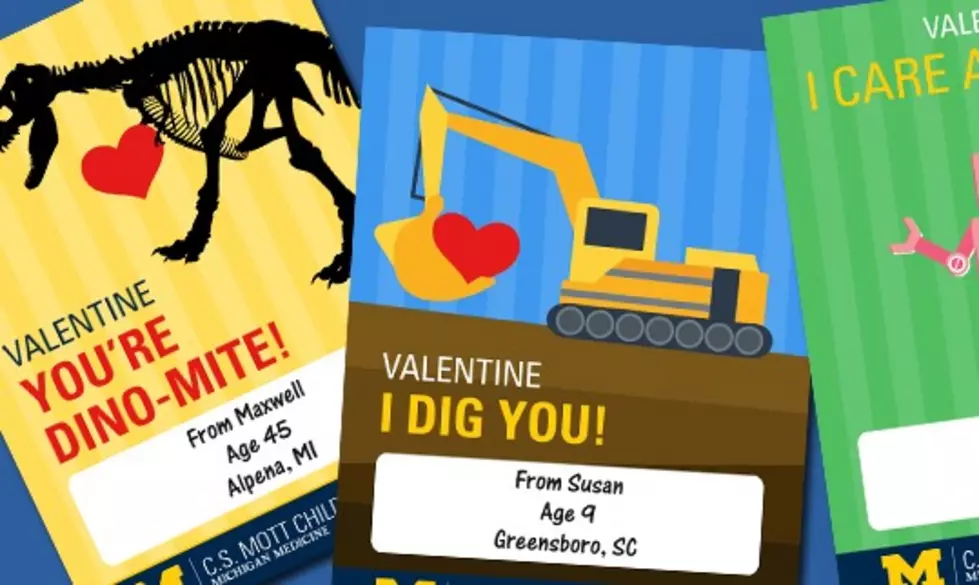 Snow Day Activity – Send Valentines to Kids at Mott Children's Hospital
via MottChildren.org
Bless your heart if you've got plans for the kids today, but if you're like us and you DON'T, this is a great idea.
What is this, snow day number...seven? Eight? Either way, most of us parents are struggling with ways to keep the kids busy. And not only do you NOT have to get out the construction paper and crafting supplies for this one, but it's a good lesson for our children.
You can send a Valentine to a kid or kids at C.S. Mott Children's Hospital, and it's totally FREE and ALL done online. Patients at the hospital will even be able to bring the Valentine to life with a "custom, augmented reality experience."