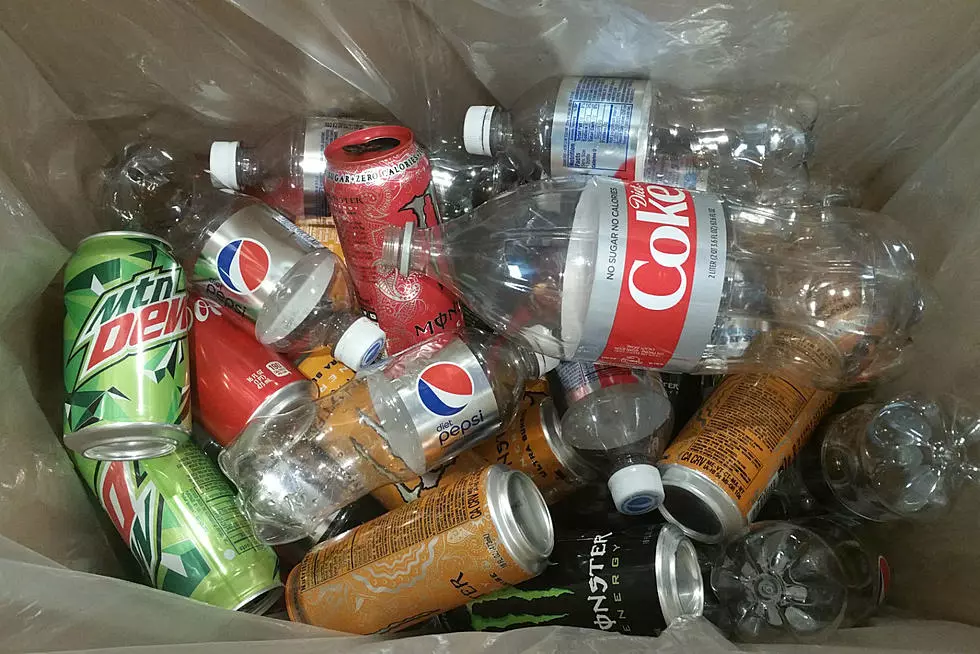 Sipzee Takes the Hassle Out of Returning Bottles + Cans
G McIntyre
A growing business here in Michigan is taking the hassle out of returning bottles and cans to the store and giving users an easy way to make charitable donations.
SEE ALSO:  Sex Quiz Distributed by Michigan Middle School Teacher Gets Parents Hot
Bottle deposits in Michigan have been a thing since the Michigan Beverage and Container Act of 1976 went into effect a quarter-century ago. (And let me share this tidbit with you:  As a teenager living in Michigan in the '70s, the amount of litter on the side of the roads in our state was drastically reduced - practically overnight - as soon as Michigan's 10 cent bottle deposit became a reality.
Michigan Company to the Rescue
If you've ever found that it's a pain to take your empties back to the store, you may appreciate the business developed by two Michigan entrepreneurs. Bryan Stratton and Jason Hornor launched Sipzee about a year ago. The pair manage a network of people who will pick up your returnables, take them back to the store, and give you exactly half of the deposit.
How Does Sipzee Work?
Sipzee is based on an app. You can download it to your phone or jump into the website at Sipzee.com. You enter your address and then schedule a time when one of Sipzee's bottle returners can take the goods off your hands.
You'll get five cents for each of the bottles and cans that are picked up. The person who returns your stash of empties gets four cents, and one cent is paid to Sipzee.
There's even an option to donate your portion to a local charity. So far, Michiganians have donated nearly $10,000 to local charities by using the service.
Your Mileage May Vary by Location
Stratton and Hornor started off close to home in Caledonia, Michigan before expanding to nearby Grand Rapids.
Since then, the business has been opened up to other parts of the state and is available locally in Flint, Grand Blanc, Clio, Lapeer, Mount Morris, Durand, Swartz Creek, and other locations. There are roughly two to four people working in these areas, so it may take some time to schedule a pickup.
[WZZM]
Look Inside Kid Rock's Former Detroit Home
Kid Rock's former Detroit mansion is stunning inside and out. The beautiful home, located at 9090 Dwight St. in Detroit, comes with a custom boathouse and a fabulous downstairs home theater, bar, and dining area.
And the famous Michigan rocker even left behind a couple of American flag pillows and a bunch of his 'Badass Beer.'
Flint + Saginaw's Most-Popular TV Anchors - Where Are They Now?
A lot of highly talented people have sat behind the anchor desks at the area's TV stations.
We're taking a look at some of the area's most popular news, weather, and sports anchors who have visited our homes electronically and then moved on.
Don't Throw Stones at This Glass House in Northern Michigan
This gorgeous house in Suttons Bay features glass from top to bottom. The view would be incredible, year-round. The heating and cooling bills, however, would be something else.