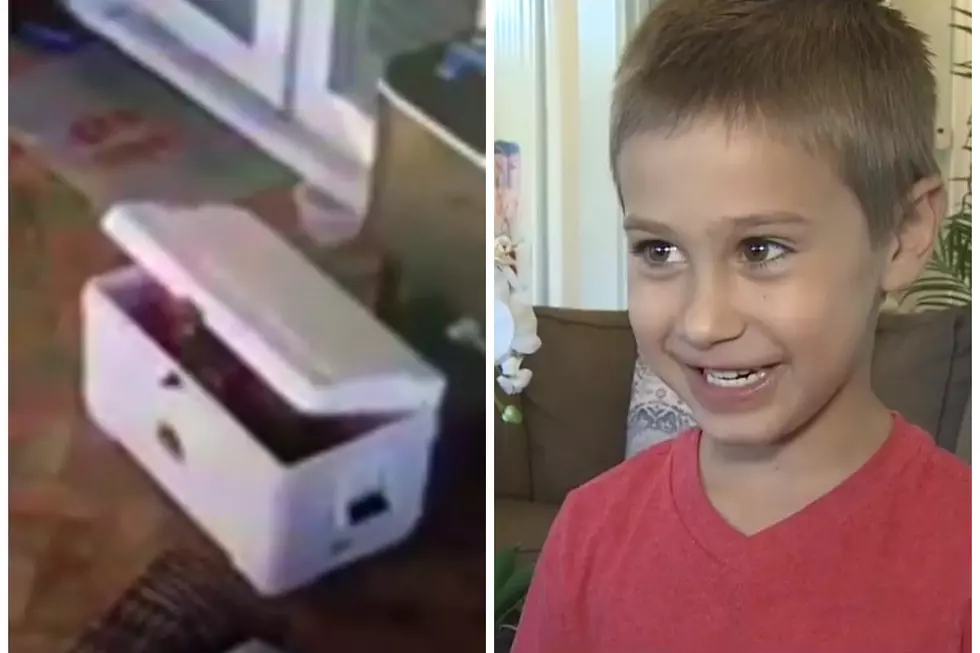 Safety Recall Issued After Boy Gets Trapped in Cooler While Playing [VIDEO]
WSVN
A boy who got stuck in a cooler while playing a simple game of Hide 'N Seek has prompted the Igloo company to issue a recall.
The 72 qt. Marine Elite cooler has a latch that allows users to lock it from the outside. However, a Florida family discovered that the lock can be triggered from the inside.
Rob Wanes' five-year-old son Nicholas climbed into the cooler. He tells WSVN that the lid rested on the latch for about a minute before it closed completely.
"We had just come back from a day on the water, and we went into the house, unloaded everything. We left the cooler [outside] to dry," Rob Wanes, Nicholas' father, said.
The boy said he became frightened immediately.
"When it got locked, I was scared," Nicholas said. "Like, I thought I got locked in there forever. I didn't notice that the lock closes automatically."
The family has reached out to the Igloo company to make them aware of the issue.
The company responded, saying they are taking action to correct the issue.
Our engineering team has determined what could have been the cause of the incident – a performance issue with a latch on the cooler, with the ability to lock, if the user attached their own padlock or similar device
We have identified three other products with the same latch, with the potential to encounter the same issue
We have issued a recall statement with the distributors of this product, and published it publicly on our web site