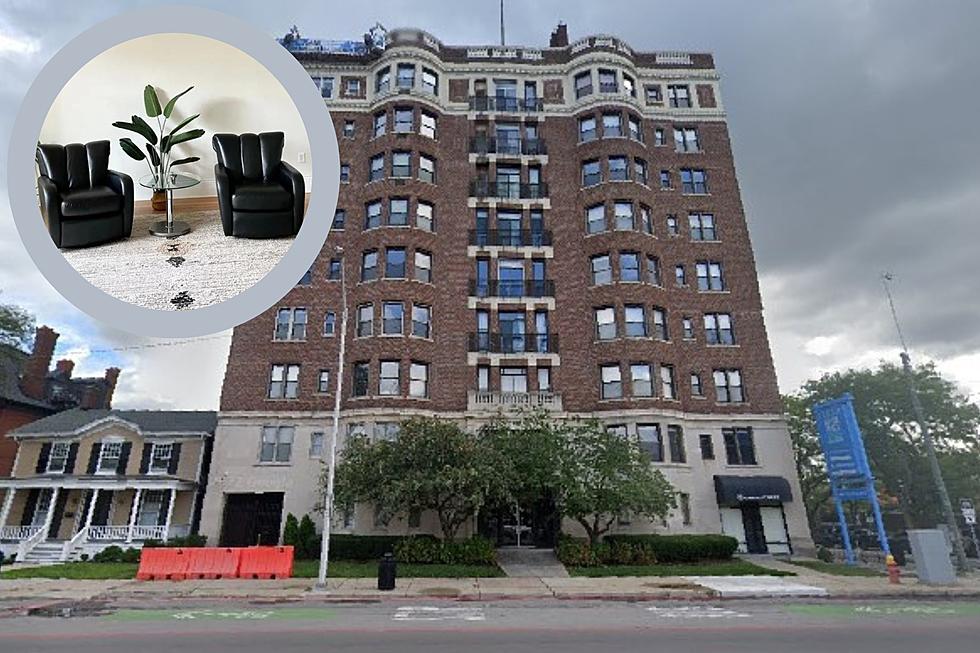 Remember Martin? Take a Look Inside That Iconic Detroit Apartment
Google Street View, Stesha Kaprice Mays, Keller Williams DOMAIN Birmingham
Martin and Gina called the Motor City their home for about five seasons, er, years. Today, you can step inside the iconic Detroit apartment building that served as the show's backdrop for all those hilarious sitcom moments.
Detroit, But Not Really Detroit
Martin Payne (played by Martin Lawrence) was clearly part of the Detroit landscape during the show's 1992 to 1997 run on the Fox TV network. Payne was a disc jockey at the fictional Detroit radio station WZUP before he moved on to work at Channel 51, a fictional public access TV station in the Motor City.
There were other Detroit connections, as Martin was a huge fan of the Detroit Pistons, and his ever-present neighbor Marian was often associated with the Ladies League of Detroit.
But despite the fact that 'Martin' was set in Detroit, the popular Fox show was actually filmed in Los Angeles.
But what about Martin and Gina's apartment?
You'll no doubt recognize the apartment building in the pics below. Although the show was not filmed in Detroit, an iconic apartment building on Jefferson Avenue served as the backdrop for the show.
The building, located at 2900 E. Jefferson Avenue, is home to the Garden Court Condominiums and the building is on the National Register of Historic Places, thanks to its use in the series.
Five Bedrooms and a Little Bit of History
Even the listing at Realtor.com boasts of the building's connection to the show, offering a chance to "own a piece of pop culture right here in Detroit."
Stesha Kaprice Mays of Keller Williams DOMAIN Birmingham is handling the listing. The 2,900-square-foot condo lists for #357,000. Damn, Gina!
Inside Martin's Iconic Detroit Apartment Building
Remember Martin? The iconic building that served as the backdrop for the series is on the National Registry of Historic Places, thanks to its use in the show.
Although the show was filmed in Los Angeles, Detroit played an important role in the sitcom.
Check Out 27 TV Shows That Were All Set in Michigan
Michigan is a great state surrounded by the Great Lakes - and it also makes a great setting for a TV show.
We all know that 'Home Improvement' starring Michigan's own Tim Allen is set here in Michigan, but that's just the tip of the iceberg. Or in this case, the tip of the Mitten.
Check out these 27 TV shows that have been based right here in good ol' Michigan.
Henry Ford's Grosse Ile Home, Built in 1939
Take a look inside Henry Ford's Grosse Ile home, built in 1939. It's a home that's dripping with charm, reflecting the style that was typically found in homes built in that era.
Ford's home recently hit the market for just under $1 million.