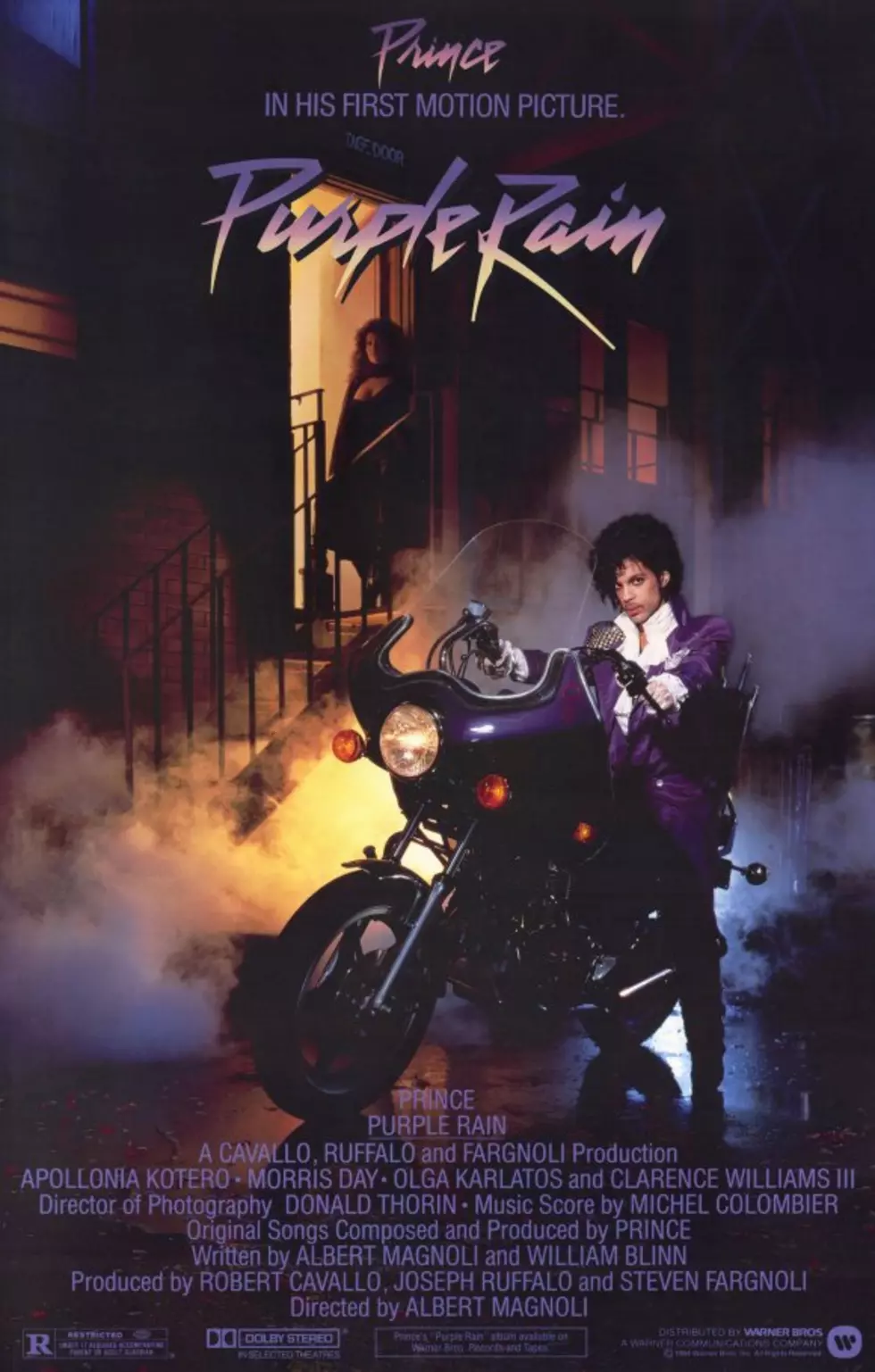 'Purple Rain' Showing at Genesee County Movie Theater
via Warner Bros
Dig if you will, the picture...
The death of Prince has affected generations of music lovers over the last week. Our parents and, in some cases, even our grandparents were fans of his music. His career spanned more than 35 years, and included movies as well. Most famously, Purple Rain.
Since his death last Thursday, theaters all over the country have scheduled special showings of his 1984 pseudo-biopic film Purple Rain. Wanna see it? For FREE??
Check it out at the NCG Trillium in Grand Blanc starting tomorrow until next Wednesday, May 4th. It's showing once a day at 8:30 PM, and it's FREE!
And then, we can all go purify ourselves in Lake Minnetonka.