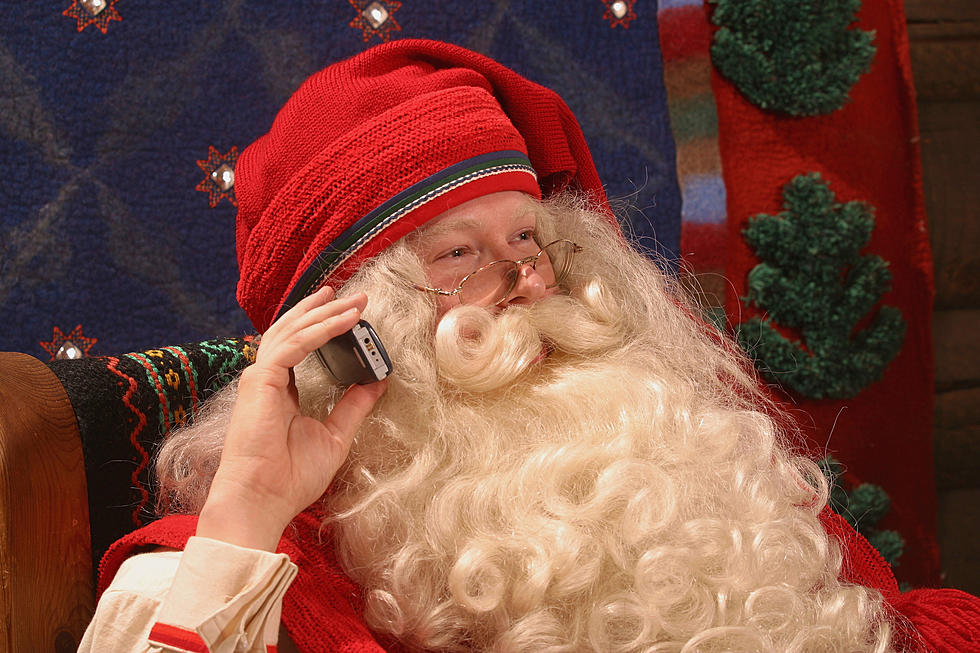 Popular Santa App is Sending Inappropriate Holiday Cheer
(Photo by Tony Lewis/Getty Images)
It may be too early to be thinking about your "Dear Santa" list for Christmas, but one North Carolina family is issuing a warning after their daughter decided to get a early start with Santa.
The app, called Santa Call & Text You, features images of the bearded gift-giver and apparently allows users to receive a phone call or text message from Santa Claus. Not an uncommon thing for parents to let their children use in this digital age, but after Ashley Adams' 8-year-old daughter said "Hi" via the iPhone app, it responded by asking, "What are you wearing?"
"I was just in complete shock," Adams told Fox & Friends. "It made me sick to my stomach." The child was using the app under the supervision of her father, and once he saw the creepy messages he immediately took the phone contacted the police and Apple. He said the app did continue with interesting dialog asking questions that seemed generic, unintelligible or automated, but then the  app would later ask "how old are you?" When Justin Bell the child's father responded, "8," the app returned with the message "You are too old for me."
The parents feel their daughter was traumatized by the event and want to make sure other families don't experience the same thing. "My child no longer likes Santa and is afraid of Santa Claus now," the little girls mother told reporters. 
Hopefully this is a wake-up call to parents everywhere that all apps are not what they seem and any programs on phones or computers should be monitored.