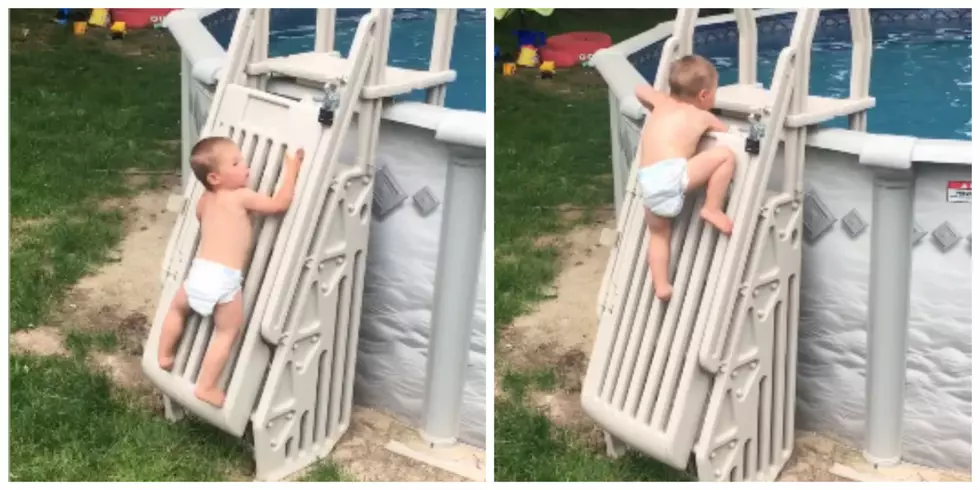 Parents Warn Others After Toddler Climbs Locked Pool Ladder [VIDEO]
Keith Wyman via Facebook
Parents in Massachusetts are warning others about the safety of locked pool ladders after their toddler climbed right up theirs with ease. We have all seen the pool ladders that have a lockable cover to keep children out of the pool. The locked ladder didn't stop this two-year-old from climbing right to the top.
The family grabbed the toddler before he fell in the pool, and were watching him the whole time. They videotaped his climb to warn other parents of this danger. Since the video was posted on Facebook on June 16th, the video has been seen over 21,000,000 times.

The family said the store they purchased the gate from did offer them a free replacement, but all the gates had a similar design.
Maybe the gates need to be more solid, kind of like a slide? I'm not sure, but this would be terrifying as a parent or babysitter to see a toddler almost fall in the pool.