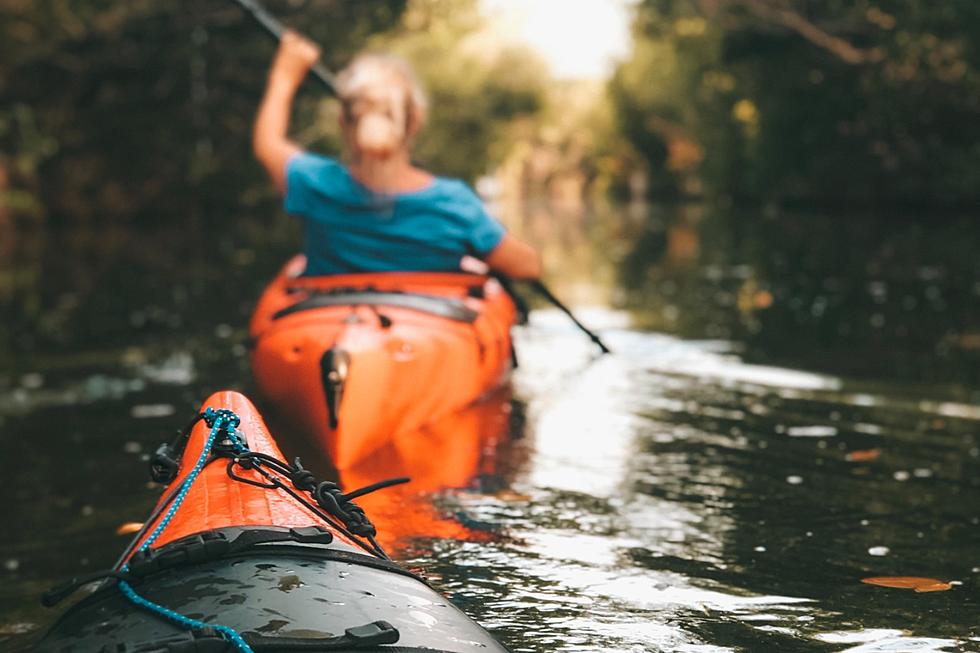 Paddle This Northern Michigan River to See Vibrant Fall Colors
Taryn Manning; Unsplash
Recently we told you about nine Michigan color tours that you can do in a day. It's a great way to see the state light up in the fall, but it's not the only way.
If you like a little adventure while at the same time taking in some of Michigan's vibrant fall colors, then paddling down the Jordan River in the town of East Jordan might just be the perfect trip for you.
I'm all about canoeing, rafting or kayaking in summer but never have I taken a trip in the fall to experience Michigan's fall colors. This sounds way cooler than sitting in a stuffy car for hours driving around. There's just something about getting out and enjoying the outdoors and turning your sightseeing into an adventure that seems way more appealing.
There's a company in East Jordan called Jordan Valley Outfitters that offers a variety of trips in the fall. Aside from their summer and fall excursions, they also offer winter rafting trips too. I don't do the cold, so that trip is definitely not for me.
Do you have to be experienced to paddle the Jordan River?
Simply put, no. Jordan Valley Outfitters offers three different skill level packages for those that want to paddle down the river in the fall.
Advanced Paddler - This is a 3-hour excursion that starts at Graves Crossings and provides about an 8-1/2 mile paddle on the Wild and Scenic Jordan River.
Intermediate Paddler - This 2-hour excursion starts at Old State Road and provides about a 6-mile paddle on the river.
Novice Paddler - Just over 2-1/2 miles, this stretch provides a very relaxing paddle for the less experienced.
I haven't paddled the Jordan River yet but from what I hear, it's absolutely priceless.
In the video below, you see what East Jordan has to offer aside from paddling down the Jordan River.
MORE TO EXPLORE: Michigan's Grand Canyon
SEE MORE: Michigan Tunnel of Trees Tour
Nine Michigan Color Tours You Can Do in a Day
Fall in Michigan is certainly beautiful, but fall in Northern Michigan is nothing short of spectacular.
Some routes can be done in about 35 minutes, while others take a couple of hours. Of course, you can spend as much time as you like to soak in the beauty.