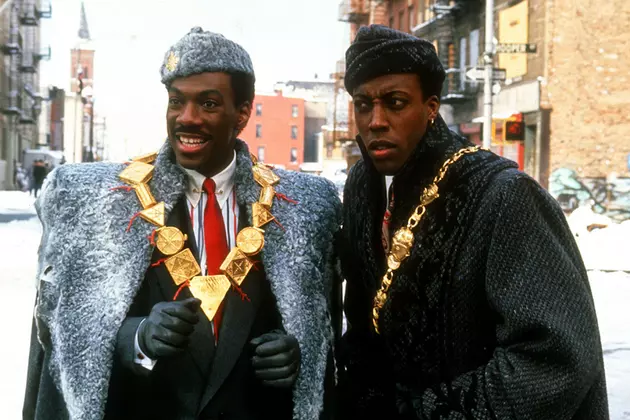 Murphy Honored, The Weekend is Out, & Pee Wee: The Dish
Paramount
All that's Hollywood and celebrity...it's The Dish for Friday, March 12, 2021. Here's the latest.
The Weekend is so done with the Grammy Awards. Like really done.The singer has announced he will no longer let his label submit his music. The Recording Academy chose not to nominate The Weekend's 'After Hours' album or its #1 hit "Blinding Lights" for any awards. You can all the details here.
HBO is now working on a documentary on comedian Paul Reubens, aka Pee Wee Herman. Matt Wolf will direct and commented the documentary will look into the life of the man behind Pee Wee Herman saying,
"We all know Pee-wee Herman; it's time for the world to meet Paul Reubens. I can't wait to share his story."
You can get the whole scoop by clicking here.
Eddie Murphy is about to find himself in the company of Oprah Winfrey, Stevie Wonder, and Spike Lee. Murphy will be the latest inducted to the NAACP Image Award Hall of Fame. The actor-comedian will receive the award on March 27, and be presented the award by longtime friend and 'Coming 2 America' co-star Arsenio Hall. The ceremony will air on CBS. Read all about the honor here.
Get the "Dish" every morning at 6:30am and 8:30am on Mornings with Clay & Lisa Marie sponsored by Sophia's Kitchen of Grand Blanc.
LOOK: A history of Black representation in movies