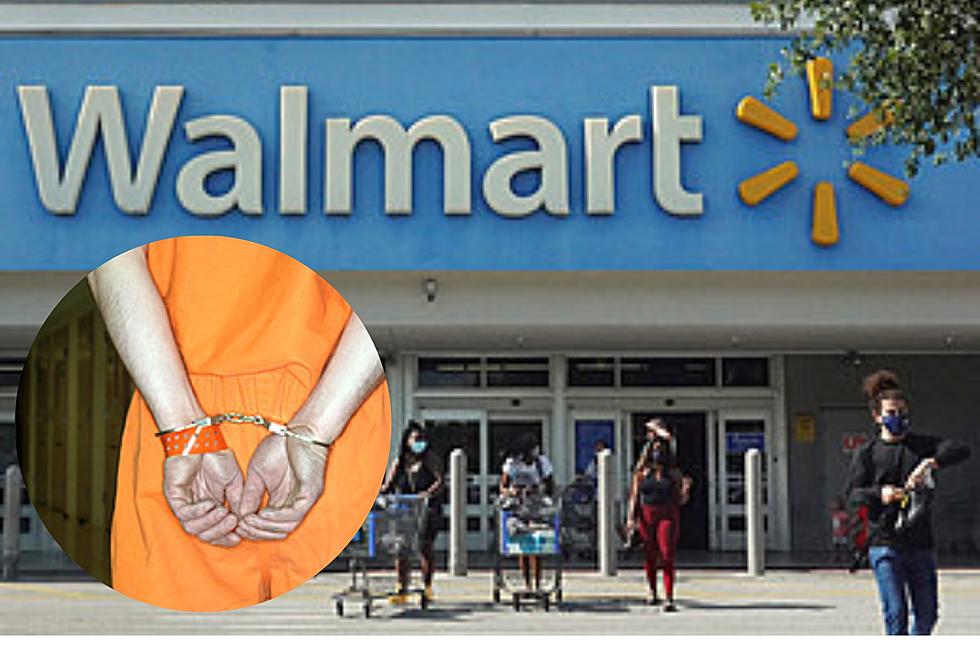 Michigan: Walmart Has a Clever New Way of Thwarting Criminals
Getty Images, Townsquare Media
Walmart stores in Michigan and across the country have an ingenious way of keeping customers from stealing and you've probably seen it in action without even knowing.
SEE ALSO:  Walmart is Cracking Down on Michigan Customers Who Use Coupons
Retail Theft is a Growing Problem
Theft cost Michigan retailers $4.7 billion in lost sales last year. Although retail theft in Michigan is 15.7% lower than the average among the 50 US states, 74.1% of US retailers report an increase in theft during the five year period from 2016 to 2021.
Nationally, 28.5% of of theft is internal, meaning employees are stealing from their employers. Approximately 9% of Americans shoplift, but the average shoplifter is arrested only once out of every 100 incidents. Figures cited are from Capitol One, based on 2022 statistics, the latest available at this time.
Self-Checkout Lanes Lead to More Theft
While self-checkouts have reduced employee costs for many major retailers, the machines have come at a cost, because self-checkout lanes make theft easier.
CNBC reports that retail theft has increased with the implementation of self-checkout lanes and in some high-theft areas, losses are outweighing the investments that have been made.
Walmart Has a Unique Approach to Thwart Retail Fraud
If you've been in a Walmart self-checkout lane and had the machine freeze up or malfunction, you may have unwittingly been part of Walmart's plant to eliminate theft.
A former Walmart employee published a TikTok video that explains how Walmart strives to catch would-be thieves. Hat tip to The Street for this TikTok find.
In the video, obeygoddess explains that Walmart employees carry devices that can remotely pause a self-checkout lane, making it appear that the machine has frozen.
Employees hit the 'pause button' on these 'TC devices' when they suspect someone may be neglecting to scan items before placing them in their bags.
"At that point, you have no choice but to call for help and once we come over we pretend like something is wrong with the machine," she says.
She then goes on to explain that Walmart employees force suspected thieves into a checkout lane where their items are scanned by an employee, in order to thwart theft.
The former employee goes on to say the tactic ultimately makes it harder for thieves to get away with stealing from the retailer.
"The point is, do not steal from Walmart self-checkout. They can see everything," she says.
$6.5M Masterpiece: Most Expensive Home for Sale in Genesee County
This 20,000+ square foot home redefines luxury living with its sprawling living spaces, breathtaking views, and meticulous attention to detail in every aspect of its design. The 8 bedrooms and 13 bathrooms are just the beginning of what this place has to offer. Inside lies hidden passageways and indoor slides. If that's not enough there is also a private movie theater, a disco room, a glass elevator, an indoor basketball court, and a champagne room because why not? Did we mention the rustic man cave? Amazing! Check it out!
Gallery Credit: Zillow :Chyna Slade at Real Estate One Clarkston
21 Now-Defunct Flint Night Clubs and Bars - Then & Now [PHOTOS]
How accurate are your memories of these historic bars and nightclubs in Flint history?
Movies With Surprising Rotten Tomatoes Scores
You might be shocked by the scores that these movies got from critics on Rotten Tomatoes.