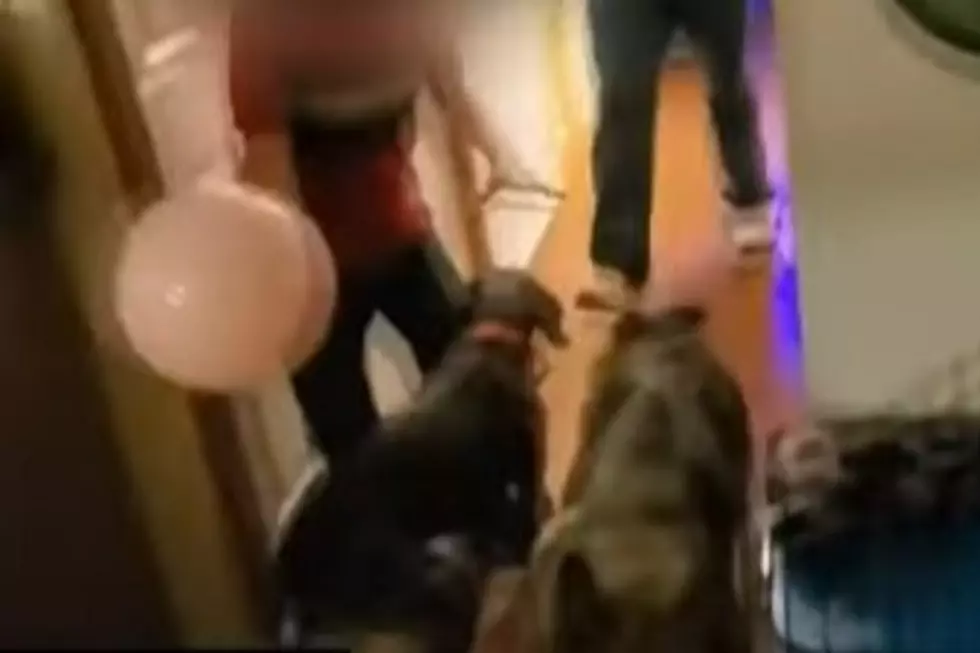 Macomb County Veterinarian Caught on Video Abusing His Own Animals
Click On Detroit | Local 4 | WDIV via YouTube
A veterinarian in the Detroit area could face animal abuse charges after being caught on video abusing animals in his care.
SEE ALSO:  Is Michigan Getting Ready to Oust the Robin as Its State Bird? 
The alleged abuse was brought to the attention of the Macomb County Sheriff's Office after a YouTube video surfaced of a German Shepherd being slammed against a wall and choked by a man who is believed to be the dog's owner.
It is believed that the YouTube video depicting the abuse was recorded and posted by the Veterinarian's son. It has since been taken down.
Veterinarian Could Face Charges
The man - whose name has not yet been released - is said to be a veterinarian working in Macomb County. WDIV reports that he and his wife have their own veterinarian practice.
As of Thursday (10/13) morning, charges have not been filed against the man, but Macomb County Executive Mark Hackel and Animal Control Officer Jeff Randazzo spoke at a press conference Wednesday and said charges are likely to be filed.
"You can tell this dog was screaming and crying. I mean, really, it'll take your breath away," Hackle said. "It's surprising that somebody would even think about handling or treating a dog the way he did."
Animal control agents visited the couple's home Wednesday to remove the German Shepherd and two other dogs in the home. All three animals are now safe, in the care of Macomb County Animal Control.
The video below is edited and does not show some of the egregious abuse that is said to have taken place in the home.
Abandoned Detroit Zoo
Remember the Belle Isle Zoo? Sadly the property has been neglected - and all but forgotten - since its closing in 2002.
WARNING: Under no circumstances should you enter this property. By doing so you risk bodily harm and/or prosecution for trespassing on private property.
Inside the Spectacular $18M Walloon Lake Retreat in Petoskey
Consider it all Pure Michigan is the form of a home. This spectacular home situated on the iconic Walloon Lake is currently on the market for $18M making it the most expensive home for sale in the state. Although it shares those bragging rights with a rustic Alpena lodge, there is nothing rustic about this 14,000+ square foot home.
From the massive master suite with a drool-worthy closet to the lower level entertainment area with indoor golf, gym, gaming area, and bunk room/ theater room, the home has everything you can dream of. There is even a guest suite with its own kitchen area and private entrance. The outside is just as mesmerizing with a lakeside gazebo, manicured grounds, and a boat house for 2 nautical toys. Round it all out with a garage with space for 4 cars with its automatic lift and heated driveway.
Take a look inside!
Michigan Homicides That Have Gone Unsolved For More Than 25 Years
Sadly, the Mid-Michigan area is reputed to be a dangerous place to live. Thanks to Crime Stoppers, we've compiled a list of 15 homicide victims whose lives were tragically taken long before their time.
Their murders have gone unsolved for more than 25 years.