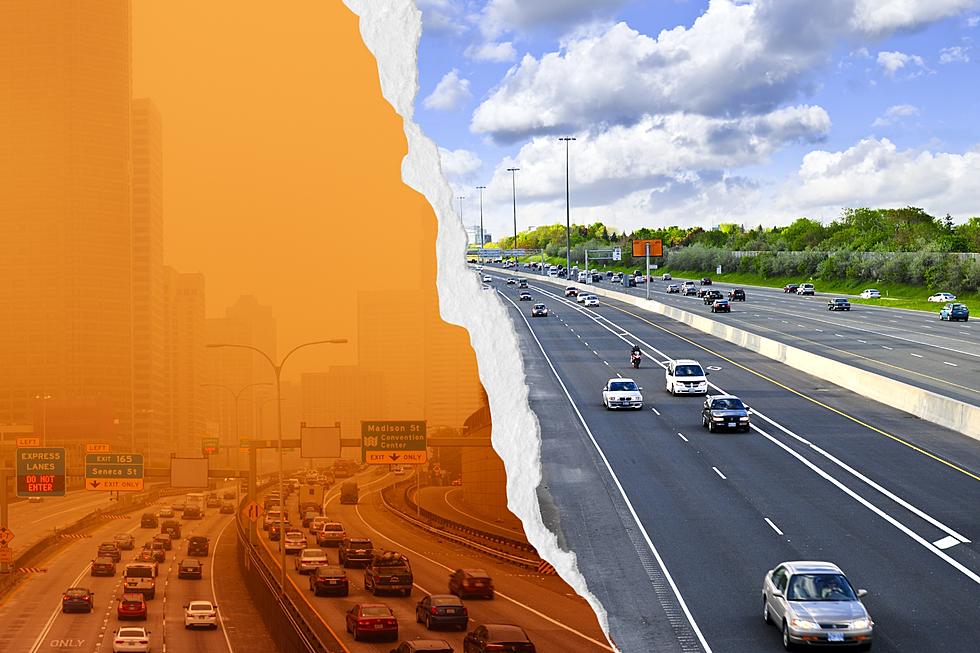 Hey, Michigan: Upgrade Your Furnace Filter to Protect Yourself From Wildfire Smoke
Canva Pro
Smoke from the Canadian Wildfires has created some majestic sunsets, but decreased air quality makes for unhealthy - and unsavory - air.
But there is something you can do right now to help protect yourself and your family from the airborne particulates that are making the air hazy. Upgrade your furnace filter.
What Air Filters Are Recommended to Keep Fine Particulates Out?
According to the Environmental Protection Agency, a 'MERV 13' air filter is recommended to keep fine smoke particulates from infiltrating your home.
MERV stands for minimum efficiency rating value and measures the filter's ability to catch airborne particles of various sizes. A filter with a rating of MERV 13 will catch particles up to 0.3 microns and should do a good job filtering particulates from the wildfire smoke.
"Upgrading to a filter rated MERV 13 or higher can be especially important during smoky periods to effectively remove fine particle pollution from smoke in the indoor air."
It should be noted that air filters may need to be changed more frequently due to the compromised air quality that's plaguing many areas.
How is the Air in My Home Compromised?
The EPA says fine particulates from wildfire smoke can enter your home a few different ways:
Through open windows and doors, which is known as natural ventilation.
Through mechanical ventilation devices such as a bathroom or kitchen fan that vents to the outdoors, or heating, ventilation and air conditioning (HVAC) systems with a fresh air intake.
Through small openings, joints, cracks, and around closed windows and doors through a process called infiltration.
This Luxurious Motorhome Was Once a Gaudy, Yellow School Bus
This Fenton Home Sits on its Very Own Private Peninsula
A stunning home on Lake Fenton sits on its very own private peninsula. This four-bedroom, four-bathroom house features lots of nice touches like heated floors in the master suite - which is just steps away from the pool and hot tub.
The $2.5 million price tag is hefty, but wait til you see the pictures and the views.
Abandoned Detroit Pharmacy Transformed Into Gorgeous 4,500 Sq. Ft. Home
On the outside, this brick building looks like any other business you might find in the Motor City.
But on the inside, this commercial building that was once home to a pharmacy and then a gym has been transformed into a spacious single-family home that's overflowing with character.