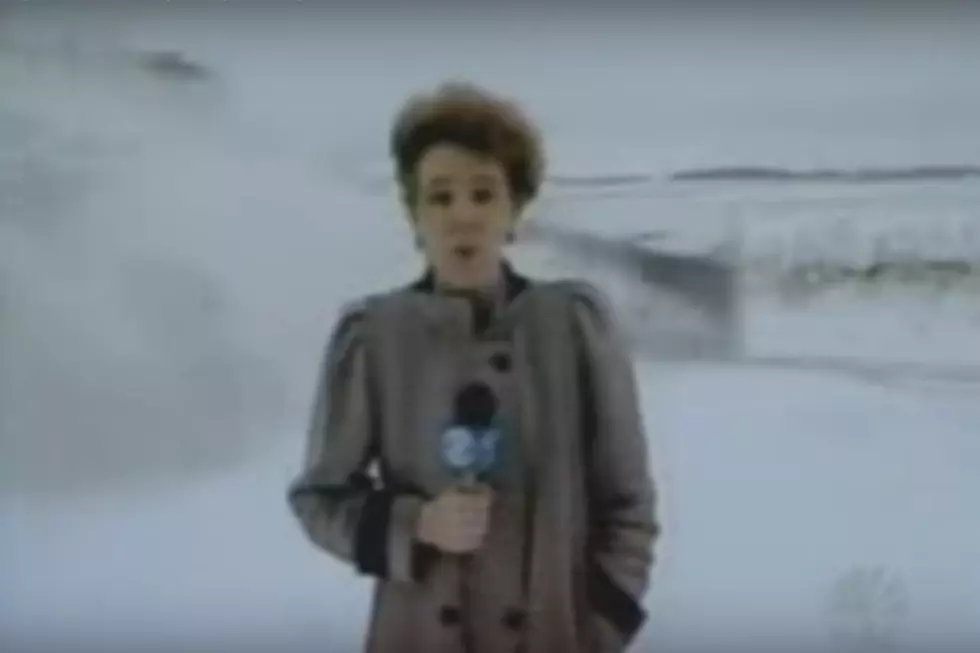 Michigan TV Reporter's Snowplow Video Clip Featured in Fast Food Commercial [VIDEO]
gemtracker via YouTube
Amy Robinson laughs right along with the rest of us as she watches a clip of herself being barraged with snow from a passing plow truck. The viral video has been floating around in cyberspace for as long as the Internet has been a thing, and is now being used by Qdoba in the fast food chain's 'Winter is Cold' ad campaign.
"I was much younger, and with a bad perm," Robinson quips as she talks about the video which was recorded in the early 90s when she worked for TV 9 & 10 in Cadillac.
Robinson says she knew the truck would be plowing snow behind her, but wasn't at all prepared for what happened.
"The plow driver told me I would get hit with snow. He didn't mention it would be an avalanche. I pictured a few wispy flakes and thought it would make a good stand up."
Qdoba contacted Robinson a few months ago looking to use part of the video in its 'Winter is Cold' campaign, which features snow-related mishaps before pitching its loaded tortilla soup. (The commercial and the original video are below.) But it's not the first time the clip has been used for commercial purposes.
"It was also used a year or two ago by Carnival Cruise line for a campaign in the Chicago market ... It's [also] been on probably every blooper show and some 'funniest video' countdowns," she recalls.
I became friends with Amy when we cut our respective broadcast teeth at a small radio station in Houghton Lake, before either of us was old enough to buy alcohol. That's where she met her husband of 29 years. Robinson, now 50, has been with CMU Public Radio in Mt. Pleasant for about 10 years, and was recently promoted to News Director. She and her husband Tom -- a Flint native -- have five children, and reside in Farwell, Michigan.
Robinson was quick to add that the companies who have used her video in their ad campaigns have not paid her with burritos or free cruises. She had to settle for "COLD" hard cash.