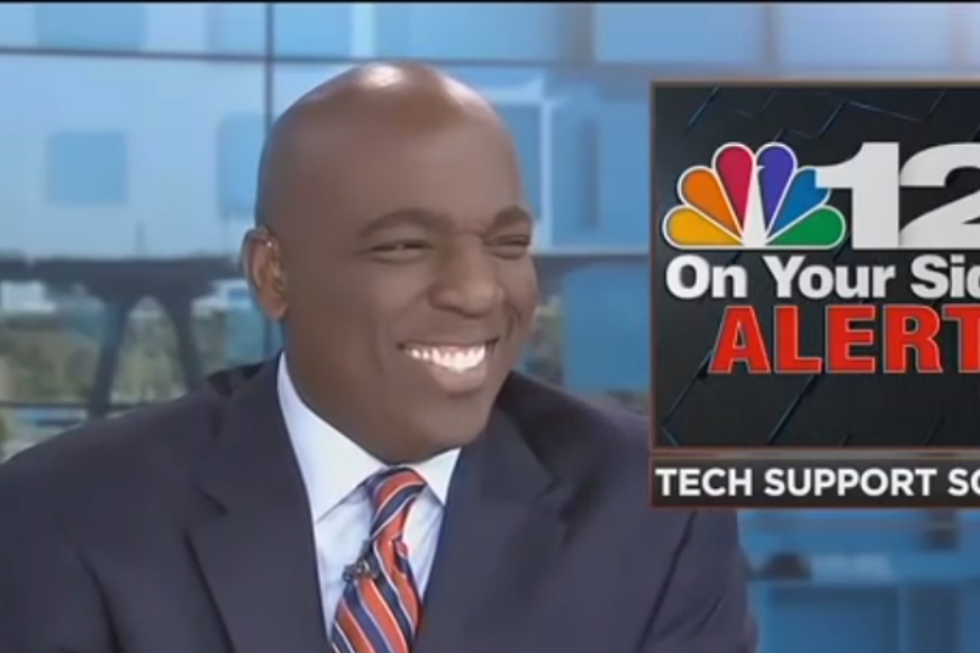 Check Your Panties: News Anchor's TV Blooper is Hilarious [VIDEO]
Media24 via YouTube
One letter. That's all it took to turn an ordinary broadcast into a viral video news blooper for Richmond, Virginia news anchor Eric Phillips. The letter "R" is the culprit here,
To Phillips' credit, there was a typo in the script, and that missing "R" turned 'pantries' into 'panties' as he news copy that warned viewers to check for faulty rice cookers in their, um, pantries.
Phillips and his co-anchor had a great sense of humor about the gaffe, and the station even turned the blooper into a funny 'Panty-Gate' news story in the second video below.