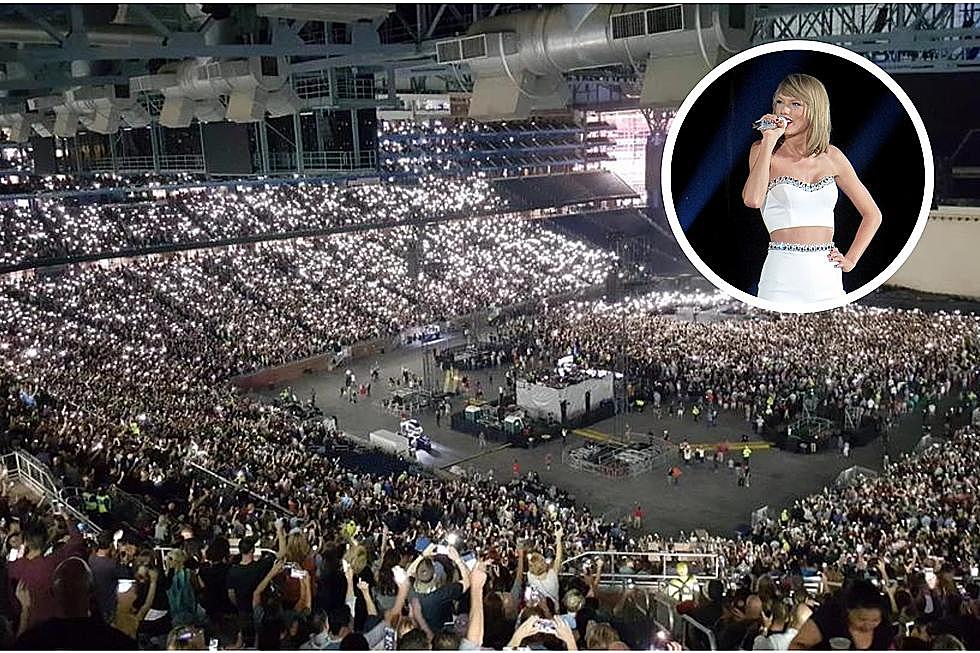 Michigan Taylor Swift Fans join Lawsuit Against Ticketmaster After Eras Tour Debacle
GabboT via Wiki Commons / Eltzted via Reddit / Canva
Hundreds of Swifties are suing Ticketmaster and Live Nation after an online ticket debacle left Taylor Swift fans empty-handed for Taylor Swift's 'Eras' tour.
Taylor Swift is performing two sold-out shows at Detroit's Ford Field this Friday and Saturday (June 9 & 10), but after the online ticket seller's online system proved itself woefully inadequate, thousands of fans were left out in the cold.
Out of Control Monopoly
Jennifer Kinder is the Dallas-based attorney behind the lawsuit. She's representing approximately 300 Taylor Swift fans - including some from Michigan - who feel they were mistreated when Ticketmaster's online ticket sales program melted down last November.
Kinder calls Ticketmaster an 'Out of control monopoly" and claims the online ticket retailer knew that its system would be inadequate when it came to handling the demand for Swift tickets.
"We filed the suit based on concepts and violations of antitrust, fraud," Kinder tells Detroit's WJBK-TV. "We believe the software program that Ticketmaster purchased, to funnel the traffic for the ticket sales for Taylor Swift Eras Tour, they purchased a package knowing that it was too small to accommodate the traffic."
Kinder says the merger between Live Nation and Ticketmaster is at the heart of the problem.
She's an Attorney and a Swiftie
Filing the lawsuit on behalf of Swifties is natural play for Kinder, as she and her daughter consider themselves Swifties.
"I applied to be a verified fan, I was accepted, I never received a code I was wait-listed," she said.
Verified fans were supposed to receive special presale codes days before tickets went on sale, but many never did. Some fans who did receive the presale codes then got error messages after waiting in the online queue for several hours.
If you'd like to learn more about legal action being taken against Ticketmaster, you can get more information here.
This Fenton Home Sits on its Very Own Private Peninsula
A stunning home on Lake Fenton sits on its very own private peninsula. This four-bedroom, four-bathroom house features lots of nice touches like heated floors in the master suite - which is just steps away from the pool and hot tub.
The $2.5 million price tag is hefty, but wait til you see the pictures and the views.
Henry Ford's Grosse Ile Home, Built in 1939
Take a look inside Henry Ford's Grosse Ile home, built in 1939. It's a home that's dripping with charm, reflecting the style that was typically found in homes built in that era.
Ford's home recently hit the market for just under $1 million.
Unique Floating South Haven Cottage is the Perfect Summer Rental
Hello Summer! Check out one of the most unique vacation rentals you'll easily fall in love with.
Aqua Vista
is a quaint floating cottage docked in desirable South Haven, Michigan. Consider it a houseboat on steroids in a way. The adorable luxurious tiny floating cottage has everything you'll need to relax in style on the water this summer. The cottage sleeps 6 and has an incredible rooftop deck to relax on and take in all the beauty of the surroundings. This gem is located at Harbor Club Resort and Marina in the Woodland Harbor Marina. The marina resort has a full clubhouse and heated pool to enjoy as well as boats, golf carts, and bicycles available to rent.