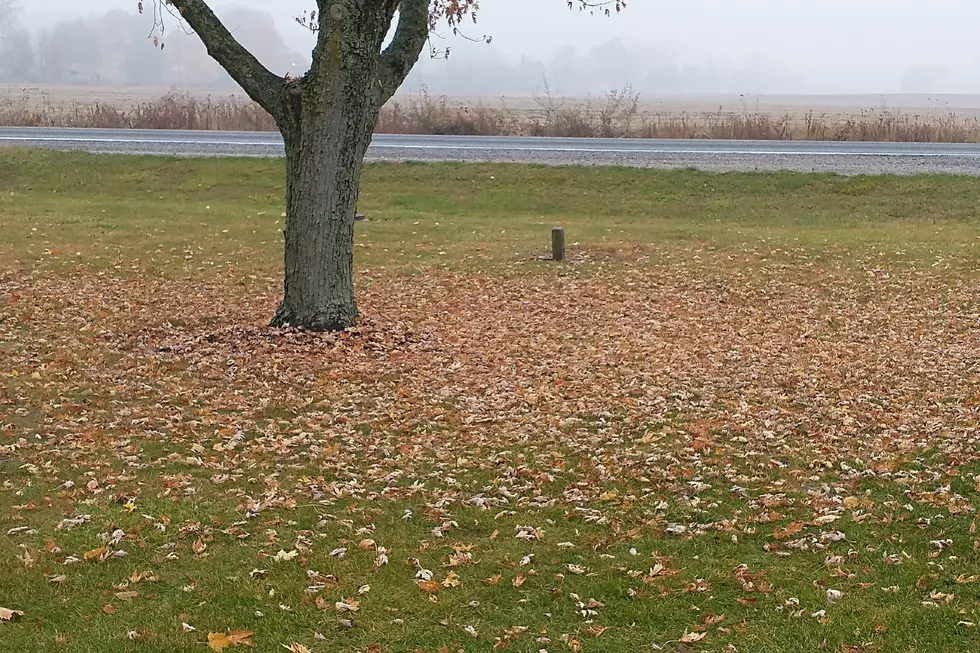 Michigan: Should You Bag Your Leaves or Just Leaf 'em on the Ground?
G McIntyre
Anyone else not have the motivation to rake up leaves and lug lawn bags to the side of the road for pickup? Turns out, you may be doing the environment a favor.
Keeping Leaves Out of Landfills
Each year, about 8 million tons of leaves are put in landfills. Melissa Hopkins with the National Audubon Society tells NPR that keeping leaves out of landfills can have a significant benefit to your lawn.
"A lot of people think that when leaves fall, you need to really quickly scoop them up and get rid of them," Hopkins says. "We think about leaves as vitamins. They are free vitamins that naturally occur in your yard."
Julie Batty, the land stewardship manager for Blandford Nature Center in Grand Rapids agrees.
"Leaves are not litter. Leaves are just a natural thing that happens," Batty tells Fox 17. "If you've got a relatively thin layer of leaves, that's okay. The sun can still get through there."

 
Don't Let Leaves Block the Sun
Batty goes on to say that a thin layer of leaves is healthy and biodegradable but also cautions that too much of a good thing can be a bad thing. She warns that if you have so many leaves that they turn into a thick, mushy layer, they can block out the sun.
Batty and Hopkins recommend using a lawnmower to mulch leaves so the sun can penetrate the leaves.
Think Differently
Hopkins notes that no one is going into the forest to rake leaves. She recommends that anyone who thinks leaves are an eyesore should try to think about it differently.
"Instead of this perfectly manicured, untouchable space, think of it as this living, breathing habitat," she says.
$18M Historic Randall's Point Walloon Lake Homestead
Currently
offered for $18 million,
making it one of the most expensive properties in the state, the compound comes with four cabins. Three of the cabins were built in the 1920s and the main log home was built in the 1970s. The original boathouse and barn remain. The homestead was founded by Bo Randall who was the founder of
Randall Made Knives
and a good friend of Ernest Hemingway who frequented the property for hunting. With over 5700 square feet of living space amongst the cabins, the compound is perfect for large families. A mix of modern and timeless history, this is truly a slice of Michigan history.
These Weather Memes Are Pure Michigan
These Michigan weather memes are the best of the best.
Michael Moore's Former Home on Torch Lake
Take a look inside one of Michael Moore's former Michigan homes, selling recently for just over $4.3 million.