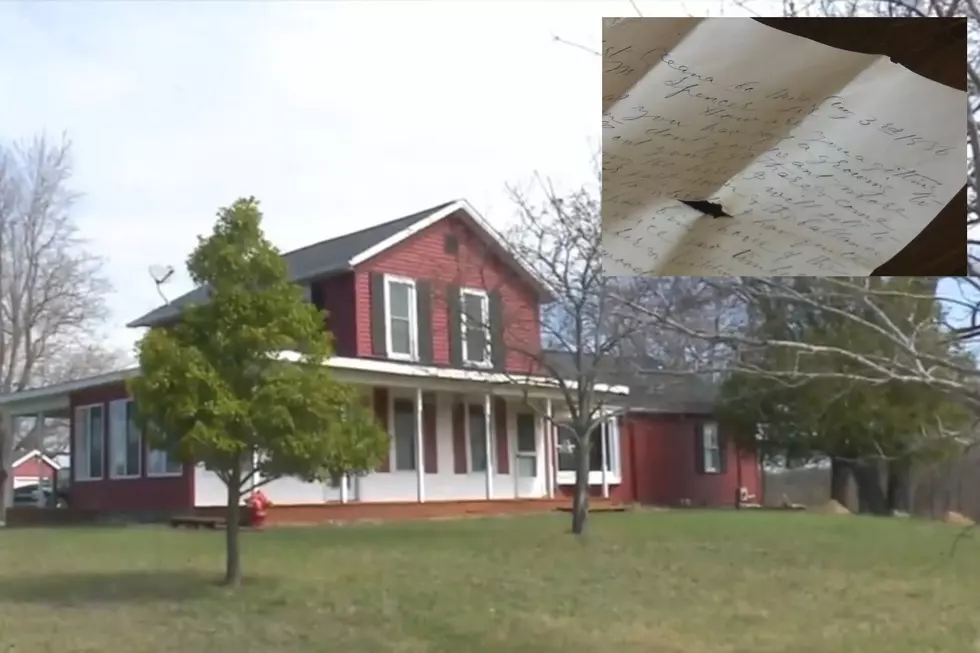 Michigan Homeowner Finds Letter Written in 1886 During Renovation [VIDEO]
Fox 47
Erik Erhorn and his wife have lived in their West Michigan home since 2017, but only recently unearthed an unusual find while doing some home renovations. The Nunica couple discovered a letter, apparently addressed to a previous homeowner back in 1886. Nunica is a small community located about an hour northwest of Grand Rapids.
The couple found tucked neatly behind a baseboard, and tell Fox 47 in the video below that it was in pristine condition.
According to Erhorn, the ownership of the home has a rich history that actually includes some of his late ancestors. The couple purchased the home from a woman whose husband is deceased. Several decades ago, her family purchased it from Erhorn's family.
"They bought it from my Great Grandpa who bought the farm from the Spencer family in the early 1940s," Erhorn tells the TV station.
That's where the story gets complicated.
The letter was written to Mr. Medada Spencer, who Erhorn believes owned the property in 1886. Spencer would have been in his mid-50s at the time. Erhorn explains that the letter writer, Charles V. Warren of Hart, Michigan, was apparently trying to entice Spencer into selling him the property in exchange for the purchase of about 160 acres in Hart.
"And it talks about, you know, the good tillage, the streams that run through it, and then the good timber… 'there's good rail timber, good buildable timber, plenty of wood… small brooks running with trout.'"
Erhorn believes that Spencer did not accept the proposal because court records indicate that he remained a resident of Nunica until his death in 1919.
He goes on to pontificate about the rich history that has preceded all of our lives.
"Things that we think of as being so long ago, this letter far exceeds them," he said.
LOOK INSIDE: Kid Rock Is Selling His Grand $2.2 Million Detroit Mansion
MORE: A Look at the Loren Andrus Octagon House